After what has seemed like an endless amount of teaser shots, Citroën has finally unveilled its GT car, the inspiringly named GTbyCITROËN.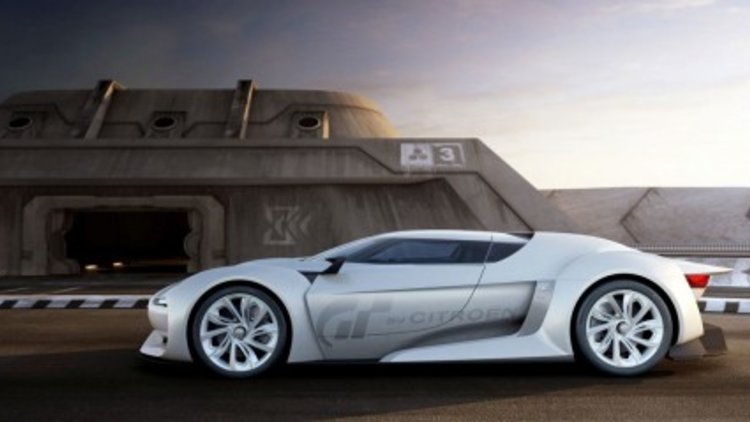 A joint venture between Citroën and the makers of Gran Turismo, the GTbyCITROËN was designed to showcase not only what Citroën can do as a car maker, but also to highlight interest in the forthcoming fifth series of the Playstation game, Gran Turismo.
At the Paris Motor Show, visitors can can actually drive the car in a true to life simulator on the Citroën stand. At nearly five metres long, the show car is an impressive piece of work.
Sitting on 21-inch diamond-effect aluminium wheels, the GTbyCITROËN also features gullwing doors, a rear spoiler adjustable on the fly, and a completely flat underside. Check out the carbon-fibre wing mirrors, too. This is one impressive looking car. It's just a shame it will be limited to the virtual world. In the game, the car uses a fuel cell-powered electric drivetrain.
Kazanori Yamauchi, President of Polyphony Digital Inc and creator of Gran Turismo, commented, "GTbyCITROËN shows how the worlds of virtual and real-life motoring can join together to create a truly innovative partnership. To see the GTbyCITROËN take shape in our game studios and then for real has been a truly unique experience - as our work normally stays in the digital world."
GTbyCITROËN - Citroën's new concept car