Aston Martin has today released another snapshot of the stunning One-77 supercar, along with a few more details.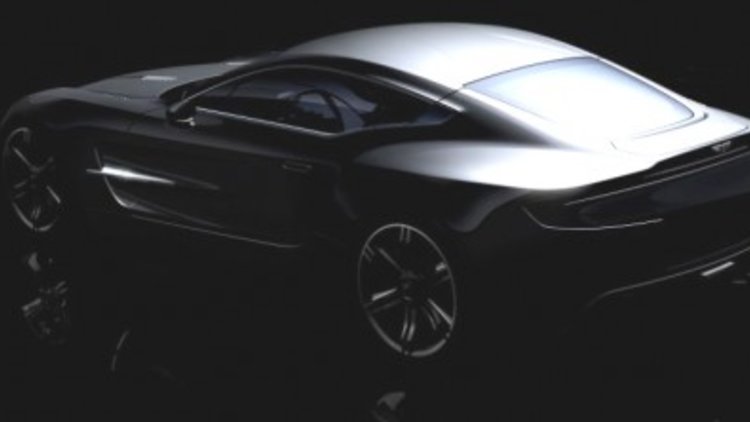 Being a bit more specific with its engine details, Aston Martin has revealed that this is not an enlarged version of the current DBS (as was previously speculated), but indeed an all new engine. The size? 7.3-litres, thank you very much.
Also announced is the power output. Said to "top 700bhp" (520kW), the new V12 will hurl the car from 0-100km/h in a claimed 3.5 seconds and on to a top speed of 320km/h.
More details have emerged on the web, with the transmission being said to be an automated manual six-speed with paddle shifts.
Torque is touted as being over 750Nm, with traction being controlled by not only dynamic stability control, but also an adaptive suspension system.
With its aluminium panels, and carbon-fibre monocoque, the weight of the car is being put at around 1500kgs. That being the case, in gear acceleration should be formidable, too.
You can visit Aston Martin's new teaser website to enquire about the car, should you have nearly £1 million to spare. Click here.
Aston Martin One-77 teaser No. 2