Nissan GT-R officially on sale from next week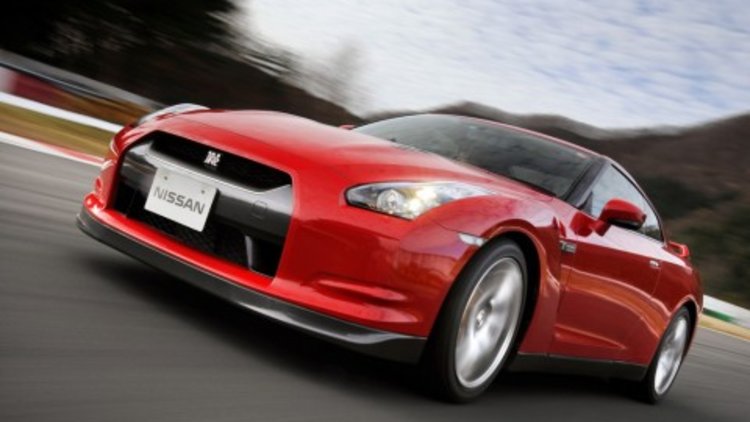 -David Twomey
Nissan Australia will begin taking pre-orders for its iconic supercar, the Nissan GT-R, from the opening day of the Australian International Motor Show in Sydney, next Thursday.
In a press conference today the Managing Director of Nissan Australia, Mr Dan Thompson, ended the speculation about just how much the GT-R will cost Australian buyers, announcing that their would be two grades of GT-R
The Nissan GT-R will cost $148,800 and the Nissan GT-R Premium will cost $152,800.
He said these would be the only versions of the GT-R to be imported into Australia and they would be sold through 11 Australia-wide Nissan High Performance Dealers, which he said would have 200 cars to sell next year.
Mr Thompson admitted that demand for the GT-R was expected to be much greater but that number was "supply constrained".
He said the Australian vehicle would be on display at the Sydney Motor Show and described today as a "very exciting day for Nissan in Australia."
He said that although Nissan was building 1000 GT-Rs a month, there was unprecedented demand for the vehicle in Japan and the United States, adding that European sales would be launched at the same time as Australia.
Although the GT-R will be on pre-sale from next week actual deliveries in Australia will not commence until April 2009.
Mr Thompson said that the 11 dealers would be required to have dedicated sales and service personnel to deal with Nissan GT-R customers " so that the whole GT-R experience is something special."
He added that Nissan would in no way be supporting "grey market" imports of the GT-R and he said buyers of these cars would not be able to obtain parts, service or support from the Nissan dealer network.
Asked how it was expected these imports would impact on official sales National Marketing Manager, Ross Booth, said that indications were that as few at five or six cars had been brought into the country and these cars would receive no support from Nissan.
Mr Booth also responded to recent claims by Porsche that the GT-R's official Nurburgring sub seven minutes 30 second lap time was not accurate by saying that Nissan stood by the vehicle and its performance at the Nurburgring.
"We are not going to comment on what other manufacturers claim our cars can or cannot do," he said.
Mr Booth also told CarAdvice that there was no chance the suggested V-Spec model would be officially sold in Australia, adding that Nissan expected the majority of sales to be the GT-R Premium.
The Premium model adds black forged 20-inch aluminium wheels, Nitrogen-filled Bridgestone Potenza Run-Flat tyres, BOSE audio system and front black leather sports seats with red leather inserts.
All models have a rear wing and carbon fibre rear diffuser, and a dark grey front grille.
The standard equipment list features leather-wrapped sports steering wheel, adjustable steering column, high-back driver's sports seats, with six-way power adjustment for the driver and four-way power adjustment for passenger. Front seats are heated and there are aluminium interior trim accents.
An intelligent key system allows access to the car and integrates with the push-button for engine start and stop.
Safety equipment includes ABS with EBD, dual front, side and curtain airbags, while the sports-oriented dynamic stability system, VDC-R, is adjustable through Circuit, Normal and Off settings, selectable by the driver to suit prevailing conditions.
Mr Thompson said that no adjustments had been made to the GT-R suspensions for Australia, adding that the level of adjustability that was built in meant that drivers would be able to achieve an ideal suspension setting for Australian conditions.
There will be a choice of six colours, Super Silver, Vibrant Red, Gun Metallic, Black Obsidian, Titanium, and Ivory Pearl.
The supercar will feature true luxury performance equipment including a driver configurable Multi-Function Meter, which can display lateral G-forces plus acceleration and braking performance among 11 data screens available.
The GT-R is powered by a hand-built twin-turbo VR38DETT 3.8-litre V6 engine delivering a mighty 353kW and 588Nm across a wide mid-range expanse from 3200rpm to 5200rpm.
It also introduces the world's first independent rear transaxle all-wheel drive system.
The GR6 sequential six-speed has paddle shift control for the dual clutch rear transaxle, while drive to the wheels is via the electronically-controlled ATTESA E-TS all-wheel-drive system.
Brembo Sports brakes are fitted all round, with six pistons in the front callipers and four at the rear. There are full-floating drilled rotors clamped by low steel high stiffness brake pads.
A Bilstein DampTronic suspension control system gives three selectable settings: Circuit, Normal and Comfort.
The 20-inch front wheels are shod with 255/40ZF 20 tyres while the rears are fitted with 285/35ZF 20s, with all tyre pressures monitored electronically.
An advanced hybrid body construction melds steel, die-cast aluminium and carbon fibre for strength, lightness and durability. The GT-R has a super low coefficient of drag of 0.27, while achieving high front and rear downforce.
The Nissan High Performance Centres, where the GT-R will be exclusively available, are spread strategically around the country to maximise service delivery.
They are located at:
NSW ,Campbelltown, Brookvale
VIC Ferntree Gully, Werribee
SA Nailsworth
WA Melville, Wangara
QLD Moorooka, Southport, Mackay
TAS Hobart
Each of the 11 dealers had to meet exacting standards including the allocation of dedicated GT-R sales and service staff: installing specific technical service monitors to communicate with the GT-R "black-box" data recorder and stocking nitrogen to maintain tyres.
Nissan GT-R Official Details