Update: Nissan Australia says the new 370Z will be here in 2009.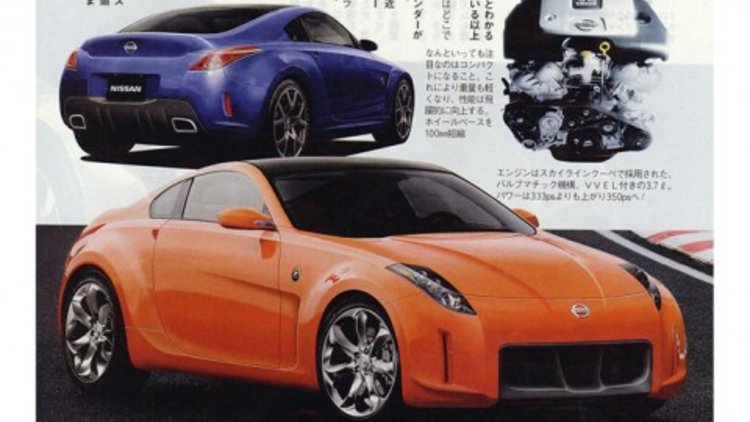 Nissan's aging 350Z will soon be superseded with the new 370Z. If you're wondering, 370 does indeed represent a 3.7-litre engine in the new sports cars.
Much to the anticipation of Nissan fans everywhere, the new 370Z will launch at the Los Angeles Auto Show in November. This time however, with the GT-R under its belt, Nissan has higher ambitions, expecting to position the new two-seater as more of a pure sports car (e.g. Porsche).
"When we launched the current Z in 2002, it was a symbol of Nissan's revival, a kind of brand symbol, plus driving performance, this time with the 370Z, we are focusing more on the driving performance, as a pure driving sports car." , says Tetsuo Shimada, Nissan's head of marketing in Japan.
According to Mr Shimada, Nissan will take on the Porsche Cayman and Audi TT with the new Zed.
Australian dates for the 370Z are still unknown (we have just asked Nissan AU - so check back later) but rumours suggest it will hit Japanese showrooms in December and go on sale in the United States shortly thereafter.
No other information regarding potential power or performance is currently available, however the new Zed is expected to not only have more power, but weigh a little less and also offer a more advanced transmission.
The current 2008 Nissan 350Z starts from $63,990 (interestingly the same car starts from only USD $29,205 in the U.S.,). The 2008 Porsche Cayman starts at $121,600 (USD $50,350 in the U.S.,) while the Audi TT starts from $68,900 (USD $35,200 in the U.S.,)
Nissan 370z takes on Porsche and Audi