You won't find any passenger cars sold in Australia that don't at least offer driver side airbags. Safety technology has improved considerably over the last decade, so much so that some cars now come with 10 airbags, yet, there are still more vacant positions for the life saving feature.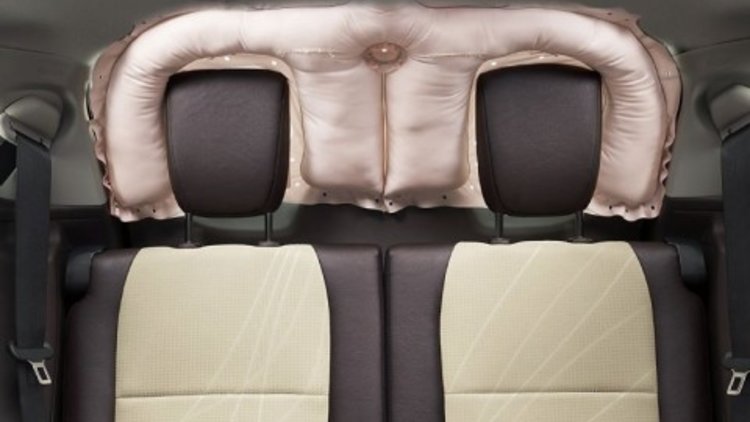 Toyota has just announced it has developed the world's first SRS (Supplemental Restraint System) rear window curtain shield airbag.
Where does it go? Between the rear window and the rear passengers head, protecting the occupants' heads in the event of a rear-end collision.
The new airbag deploys from the the roof lining and we should expect to see the technology used first in Toyota's little four-seater iQ car. The Big T says the rear airbag will approximately double the iQ's rear passenger head protection performance.
Toyota has also outlined an initiative to help develop safer cars.
Development of even safer vehicles and technologies
Participation in the creation of a safe traffic environment, and
Activities designed to educate people on traffic safety.
Toyota develops rear window curtain shield airbag