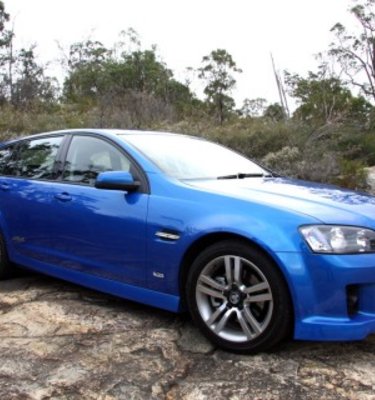 2008 Holden Commodore Sportwagon SS review
Current Pricing Not Available
2008 Holden Sportwagon SS review & road test

Stylish, Spacious, Comfortable, Drivetrain, Practical
Brakes a bit weak, Fuel consumption
CarAdvice Rating: (3.5/5)
So, the family needs a bit of urge. What do you buy? You could go out and buy another SUV, use it on the blacktop and never let its transmission work out what off-roading feels like.
I feel for those poor Haldex-style systems. Waiting to be used, and never realising their full potential. Rather than waste fuel lugging around pieces of the car which don't ever get worked, why not dispense with the madness and just buy a stationwagon.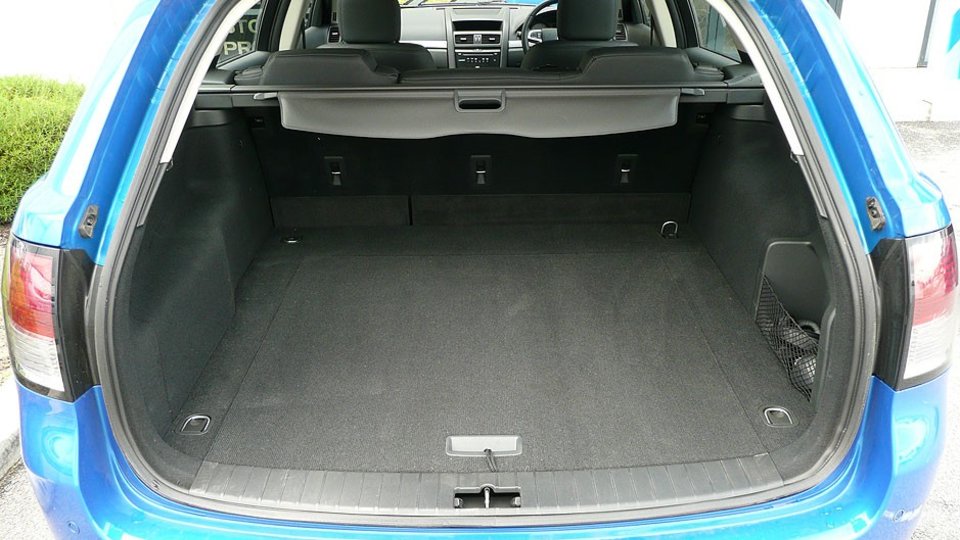 "A wagon?" I hear you cry. Well, it's not an iPhone-esque yuppie chew toy like the faux-four-wheelies we see everywhere these days. However it's spacious, practical, more wieldy, and just as safe.
These days, too, it's also a design you'd be happy to be seen in. In the instance of the Holden Commodore Sportwagon it no longer looks like a rep's car, either, and it doesn't look like a hearse. In SS form, the Sportwagon, in this testers eyes at least, is quite an attractive vehicle.
It's not exactly dangerous, however it is a bit disconcerting. It's also one of two real issues with this car, the other is the brakes.
In normal, day to day, stop start traffic they're fine. Pedal feel is pretty good, progression is alright, except there's not a lot of grab up front. You need to push a bit to get any result. However, one or two hard stops at freeway or highway speed and you can feel them fading off pretty quickly. A simple change of pad compound would probably help here, especially when the weight of this car is getting close to 1.9-tonnes.
Certainly on long sweeping country roads, the SS Sportwagon holds its own quite well. High speed stability is very good, too, which is reassuring if you're hauling the wife and kids across the outback.
The seats bound in leather are very comfortable though, and with the bolstering, are quite nice in comparison to other wagon's lower down in the range. We must also make mention of the Bluetooth.
Jumping in and out of press cars every week, you get to see how long it takes to hook up your Bluetooth. In some cars you end up giving up - the Volvo V70 is a good example - and in others it takes a good five minutes to pair, enter the codes and wait for the system to realise the phone is there.
Not so, the SS Sportwagon. There's no need to switch the Bluetooth on in the car - it's permanently activated. So, hop in, ask your phone to find the device, enter the code, and you're done. It took us all of about 15 seconds. It's also very clear.
If you've got a budget for fuel (as this motor can be VERY thirsty with an enthusiastic right hoof - think 18's and above), the SS Sportwagon is a nice package. It's not perfect - no Australian car ever is - but there are things you can be fond of.
The engine makes such a good, deep, rumbly V8 noise that it's hard not to take an instant liking to it. It gets up and goes for such a heavy car. It's smooth, comfortable, spacious, rides quite well on 18s, and handles reasonably, too.
Here's what the SS Sportwagon boils down to: If the family's got the urge to feel a surge, then you're going to have to splurge.

CarAdvice Overall Rating:
How does it Drive:
How does it Look:
How does it Go:
• Engine: 5967cc V8
• Power: 270kW @ 5700rpm
• Torque: 530Nm @ 4400rpm
• Induction: Naturally aspirated, multipoint injection
• Transmission: Six-speed automatic
• Top Speed: 250km/h (electronically limited)
• 0-100km/h: 6.0 seconds
• 0-400m: 14.4 seconds
• Driven Wheels: Rear
• Weight: 1875kg
• Fuel Type: 91-98RON petrol
Fuel Tank Capacity: 73 litres
• Fuel Consumption: 13.8 litres per 100km (Combined - Holden's figure)
• Safety: ESC with TCS, front, side & curtain airbags
• Spare Wheel: Space saver
• Turning Circle: 11.4 metres
• Warranty: 3 years/unlimited kms