Last month Fiat Australian only sold 48 500s, in that same period, Toyota found 1,924 new owners for its Yaris car and Suzuki sold 1,019 Swifts. The Fiat 500 then, isn't doing all that well.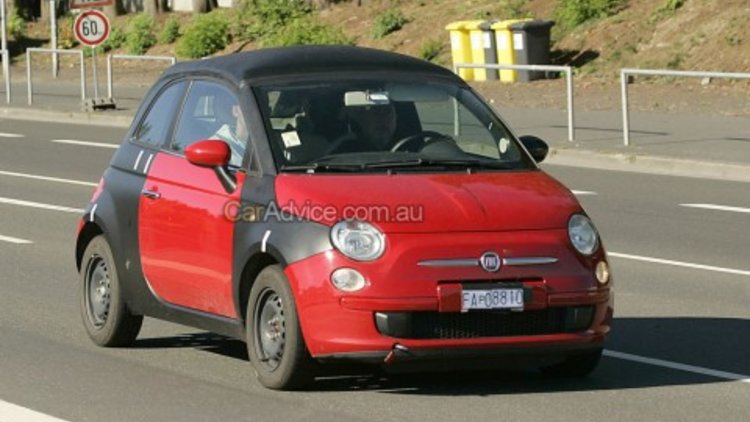 To spice things up a bit, Fiat have been rumoured to be working on a a 500 Cabrio. Finally, we have the pictures to prove it.
The newcomer will be a cabrio coach or semi-convertible that has a retractable textile roof. It's more of a targa allowing for limited redesign work of the body.
Why would Fiat build the 500 Cabrio this way? Two reasons: first to cut costs and secondly to distance the 500 Cabrio from its competitors like VW's Beetle convertible.
Would a new 500 Cabrio help increase sales in Australia? Or is the car simply just too expensive?