There is a continuing heated argument at the Car Advice office, whether a diesel sports car is an oxymoron. Most of us agree that indeed, given the advancements in diesel technology, diesel cars are justified and worthy of being called a sports car, but just when the power and torque figures blow us away? Now.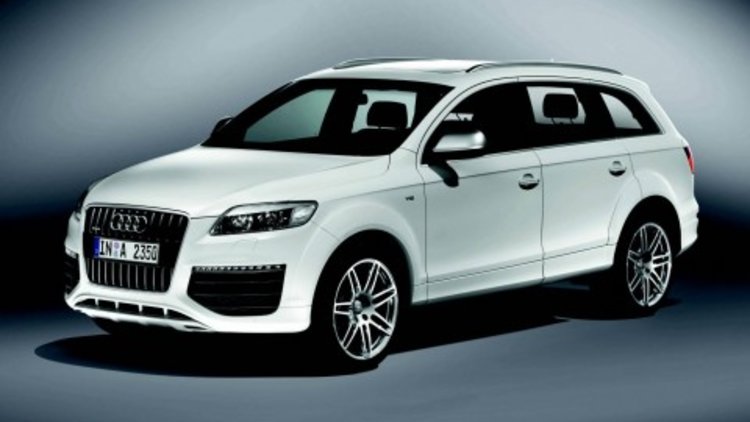 Volkswagen owned luxury maker Audi, arguably the king of diesel sports cars, with such worthy creations as the Audi R8 V12 diesel has today announced specifications for the new Q7 V12 TDI quattro, the world's most powerful diesel-engined SUV.
Audi engineers have completely redesigned the common rail injection system, allowing the six-litre twelve-cylinder engine to punch out an enormous 368 kW and 1,000 Nm (yes one-thousand) of torque.
To put that into perspective, the 6.2-litre LS3 petrol engine found in the HSV range manages 317kW and 550Nm of torque. Plus it uses 14.7L of fuel per 100km.
The twelve-cylinder diesel, on the other hand, provides somewhat unbelievable fuel efficiency. Audi says the car has achieved combined highway/city figures of 11.3 litres of fuel per 100 km.
The news comes just a day after BMW announced their 300kW (600Nm of torque) twin-turbo V8 for the X6 xDrive50i. Audi has won this round on terms of power, but the X6 (which is much lighter car) does the 0-100km/h run in 5.4 seconds, compared to the Q7 V12 TDI's 5.5 seconds. The Audi's top speed is electronically 'limited' to 250 km/h.
Interested? We thought so. But don't hold you breath, the world's most powerful diesel-engined SUV will first embark on a European crusade later this year before arriving in Australia in 2009.
2009 Audi Q7 V12 TDI quattro