Toyota Australia has announced today it will bring a glimpse of its future hybrid cars to Australia with the unveiling of the Hybrid X concept car at this year's Australian International Motor Show in Sydney.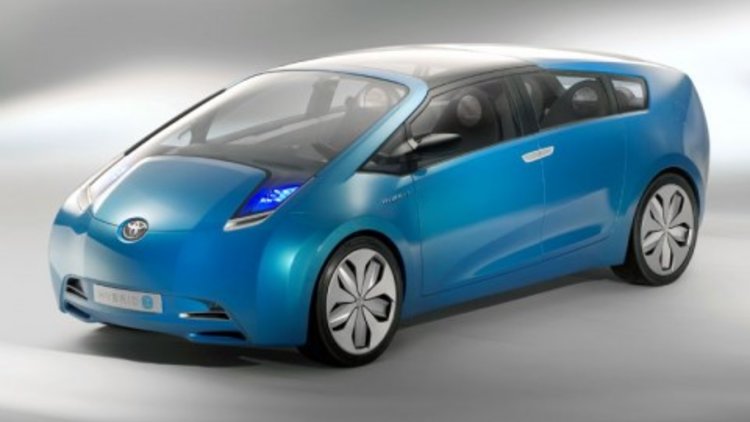 Not only does the Hybrid X showcase a new design philosophy for future hybrid vehicles from the Big T, but also show-off the latest technology for future hybrid cars.
If you're wondering, no, the Hybrid X is not designed in Japan, rather by Toyota's European styling centre ED² in the south of France. The concept is a four-door, four-seat car that gives an indication of where Toyota design is heading.
The concept measures 4,500mm in length, 1,850mm wide and sits 1,440mm above ground. It's based on a 2,800mm wheelbase.
The company says we should take a good look at the hybrid X because its design will influence not only future hybrid models but the entire Toyota brand as well.
Toyota plans to develop the ultimate CO2-free eco-car, with the Hybrid X concept being a step in the right direction.
The design is dominated by two 'U' shapes created by the upper glass frame area and the unconventional A and C pillars. From a bird's eye view, the Concept gives the impression of a large X - therefore the name, Hybrid X.
The concept rides on customised 20-inch alloy wheels with ultra-low profile 225/40 R20 tyres. Although we are pretty sure they won't make it to any production model in the near future.
Moving inside, LED headlamps are built into the car's dashboard and display vital information such as safety distances, acceleration and braking to other drivers and pedestrians.
Another cool feature is the adjustable ambience meter, which allows the driver to set the ambience within the car, controlling sight, sound, touch and even smell... although we are not sure how the driver can control smell.
Behind the wheel a drive-by-wire steering pad is available which features a central control screen to inform the driver of the energy flow path, fuel consumption and gear position.
Those sitting in the rear can swivel their seats by 12 degrees to face each other or the scenery.
Okay Toyota, we agree, the Hybrid X Concept is a cool looking car, but please let's see some of its design philosophy and technology find its way into your every day cars as well.
Toyota Hybrid X concept coming to Australia