There are not many car companies that can legitimately claim to be the masters of engine development. BMW however, doesn't even need to claim, we are happy to give away that title.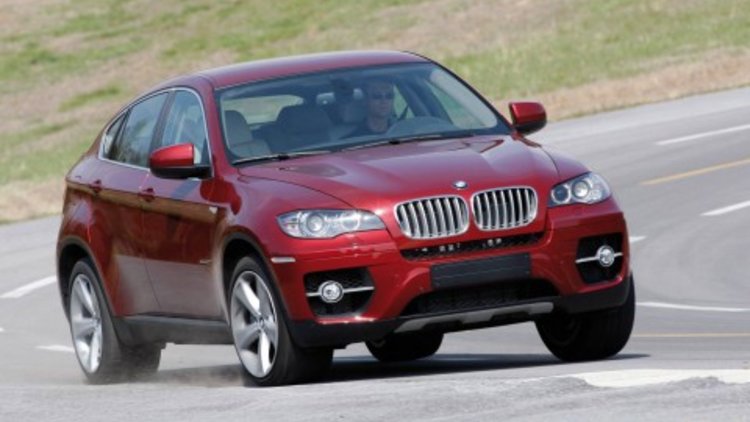 Whether its producing 309kW from the M3's 4.0-litre N/A V8 or providing endless torque from the "engine-of-the-year" 3.0-litre twin turbo six, the German powerhouse knows what makes a great engine. With that in mind, say hello to the latest incarnation, a 4.4-litre twin-turbo V8.
To be used firstly in the new X6, xDrive50i, the BMW V8 twin turbo marks yet another stepping stone in engine development. Producing 300 kW and 600 Nm of torque from its 4.4-litres, the new engine sits at the very top of the BMW performance engine range. M cars excepted of course.
It would be an educated guess to say the twin-turbo V8 is capable of slightly more power, but to keep the M cars supreme (rightly so), it has been slightly detuned.
The two turbochargers are arranged one per cylinder bank, and located within the engine vee. Using direct petrol injection, BMW says there is no such thing as turbo lag, not to mention the low inertia turbines spool up (rather quickly) to 175,000 rpm peak, which in turn uses the waste gases as additional thrust.
0-100 km/h? 5.4 seconds. Impressive! No doubt this engine will soon find its way into the other models in the BMW range, perhaps even the 5-series.
The X6 xDrive50i comes with BMW's intelligent xDrive which helps distribute all that power between the front and rear axle. The car also receives Dynamic Performance Control as standard. The system allows for variable distribution of drive forces between both rear wheels. We didn't know what that meant either!
Essentially, as we understand, when cornering on a trailing throttle, the computer can work out the correct amount of traction and torque to feed each wheel. Plus it also helps stabilise the car in all sorts of demanding conditions.
With all that power comes responsibility. Responsibility to be able to stop in time! Hence the BMW X6 xDrive50i gets its own set of unique brakes. Lightweight brakes with discs measuring 385 millimetres (only 5 mm smaller than the Aston Martin DBS!).
Power and technology aside, standard equipment includes everything already available in the six-cylinder petrol and diesel X6 models plus: special 20-inch light alloy wheels, Adaptive Drive, Self-levelling Pneumatic Suspension, Comfort Access, electrically adjustable front Comfort Seats, Head-Up Display, four-zone Automatic Climate Control, 16-speaker Hi-Fi system, gear-shift paddles mounted on the steering wheel for the six-speed automatic gearbox and interior and exterior mirrors with automatic anti-dazzle function.
Out of the box a the interior is crafted in a premium "Nevada" leather upholstery with the option of a perforated finish in combination with seat heating and ventilation.
Four interior trim finishes are available as well, ash or bamboo dark grain fine-wood, Aluminium, finely brushed lengthwise, and Aluminium Flywheel Black.
Telling the twin-turbo V8 apart from its smaller brothers isn't that hard. If the 20 inch wheels don't grab your attention, maybe the satin-finish window surrounds, Titanium-coloured kidney grilles and a satin chrome side strip, while two rectangular form chrome tailpipes might do the trick?
Prices start from $145,000 plus dealer delivery and on road costs. The X6 xDrive50i will be available from December 2008 from BMW dealers Australia-wide.
2009 BMW X6 xDrive50i V8 twin turbo