The new Peugeot 308 CC will be revealed first at the Paris Motorshow next month, but unlike most European cars which take the greater part of a year to come down under, the new coupe cabriolet will also be revealed at the Australian International Motor Show the following week.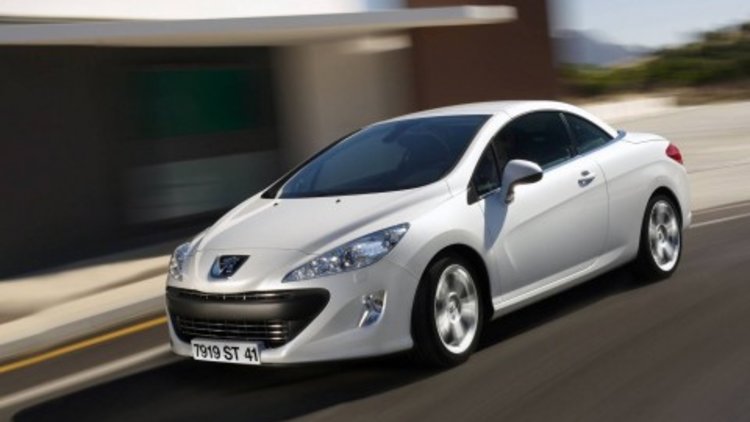 Peugeot has arguably given birth to the CC market, having originally pioneered the "folding roof cars" with its 401, 601 and 402 "Eclipse" models from the 1930s.
Those of us with a keen eye can easily notice the countless 206 CCs driving around Australia, a car which according to the French company, brought the ownership experience of a hard-topped convertible to within reach of all motorists.
Since then we've seen the introduction of its current 307 CC and 207 CC models. So with the 308 and 308 Touring out and about, it's now time for the all new 308 CC.
The company says the 308 CC has four full-size adult seats, which although we would dearly love to believe, having a quick glance at the rear seats in the picture below quickly changes our understanding of 'full-size'.
Some of the new features found in the 308 CC include the "Airwave" system, which acts like a scarf by diffusing warm air adjustable for temperature, flow and direction around the occupant's shoulders and neck.
The 308 CC will be on public view at next month's Australian International Motor Show (October 9), however the 308 CC will not go on sale in Australia until April next year.
Peugeot 308 CC coming to Sydney Motor Show