Ford Australia has today announced that all new FG Falcon XT models built from September onwards (MY09) will come standard with 16-inch alloy wheels which replace the 16-inch steel wheels.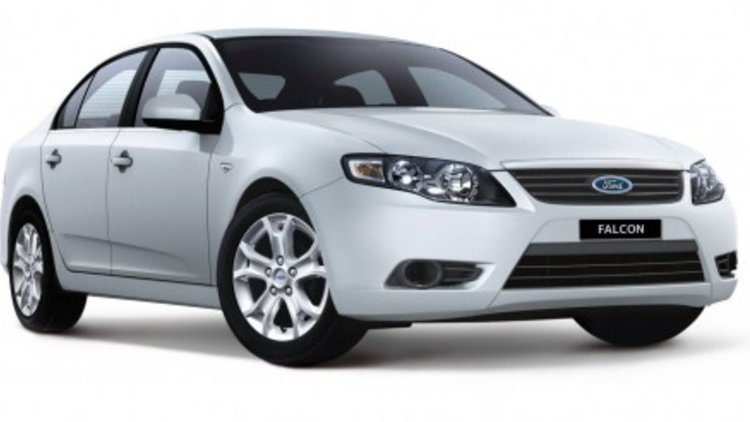 This is an added bonus of $500, but Ford has only increased the price by $300 to $36,790, effective from September 1, 2008.
Additional upgrades for the FG Falcon range include the availability of a reverse camera ($500) and premium audio system ($1,100) on G6 models, available now.
The premium audio system has a respectable 262-watt total power output and comes with a six-disc, in-dash CD/MP3 player, eight speakers, 150-watt amplifier and sub-woofer plus a seven-inch colour TFT display screen.
As mentioned before All FG Falcon Utes will come standard with Ford's Dynamic Stability Control (ESC), effective from September 1.
However, the 'standard' specification upgrade, comes at a cost. RRP for the FG Falcon XR range, which includes the XR6 Cab Chassis and Styleside Box, XR6 Turbo Styleside Box and XR8 Styleside Box models, has gone up by $500.
New pricing for FG Falcon Ute XR models is as follows:
XR6 (CC) $34,590
XR6 (SSB) $34,990
XR6 Turbo $38,990
XR8 $38,990
Additionally, there will now be a new colour for the FG Falcon, SY Territory and FPV vehicle lines to spice up things a little. The colour, named Velvet, is a dark chocolate cherry paint colour with an intense red/copper metallic highlight. XT buyers shouldn't get their hopes up as its only available for sports/luxury models across the locally-produced Ford and FPV model line-ups.
The new car is available on G6, G6E and G6E Turbo, Territory Ghia, Territory Turbo and Territory Ghia Turbo, and FPV GTE models.
Last month Ford sold 2708 Falcons, compared to Holden, which found 4,814 buyers for its Commodore. In total, Ford sold 8603 vehicles last month, down from 9,544 in the same period last year. The blue oval holds 11.1 per cent of the Australian market share.
Ford FG Falcon specification & pricing update