Update: Mazda3 Review.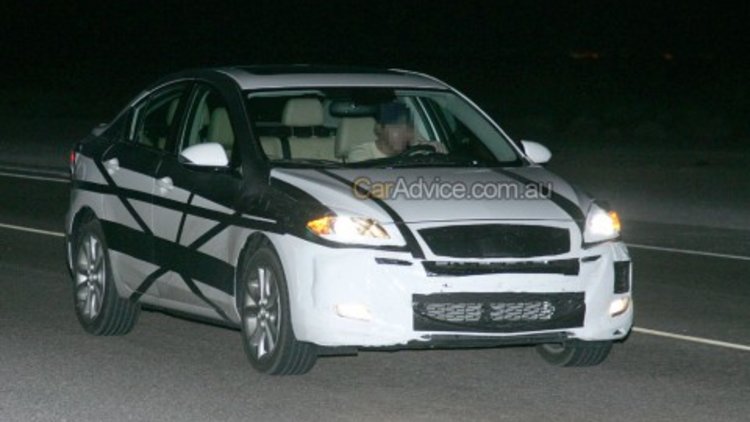 Earlier today our spies got the first good look at the upcoming 2010 Mazda 3. This all‑new sport compact is expected next year, but won't hit some markets till 2010.
Our tourist-shooter quickly found out that it's not easy to shoot prototypes at highway speeds, but his first attempt landed him the most revealing pictures yet of the updated Mazda3.
Although we have a bit of '110km/h-blur', this is the first time that we've seen this sedan uncovered and fully exposed.
Riding on Ford's global C1 platform, the new Mazda3 will measure in a bit longer and wider than the current model. The sportier-looking Mazda3 will also get a small bump in horsepower – as well as a boost in its fuel economy.
A glimpse inside revealed that this 3 sedan is packing a 6-speed transmission, it's too early to say if it's the same gearbox currently used in the SP23 and MPS3. Also visible were buttons for heated seats, satellite radio and an MP3 hard drive.
That probably indicates we're looking at the top of the range SP'XX' sedan prototype.
Under the hood Mazda is expected to increase the juice, with the current 2.3-litre motor rumoured to be bored out to a 2.5-litre. That should give the new 3 10-20kW more power compared to the current 108kW (115kW for the SP23).
Mazda insiders say the new Mazda3 will make its official debut at the LA Auto Show in November this year.