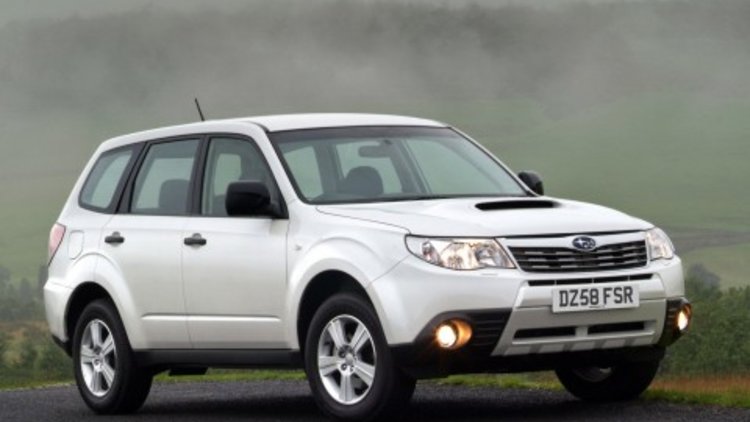 - Anthony Crawford
Forester sales in Australia are going through the roof. August 2008 sales of the ever-popular compact SUV pulverised every competitor in the class.
Even Toyota's super successful RAV4 took a hiding with just 922 units sold against Forester's 1,534 sales.
Subaru Australia would be over the moon as they held a 23.3 percent market share in the category, with Toyota managing just 14.0 percent.
And it's about to get even better for them, at least in Europe, with the unveiling of their highly acclaimed 2.0 litre Boxer Diesel engine powered Forester and Impreza five-door ranges at the Paris Motor Show, in October.
We're not sure when Australia will see the world's first horizontally opposed diesel engine, but we hope its sooner rather than later, given its stellar performance and fuel efficiency benefits.
The Forester 2.0D produces 108kW (145hp) at 3,600 rpm and 350Nm at 1,800 rpm with astonishing fuel economy to boot. You'll be hard pressed to find any SUV than can better the 5.2 litres/100km combined figure.
It also attracts a big "green" tick too, pushing out just 167g/km CO2 emissions clearly benefiting from a Subaru designed closed-type particulate filter.
But while the engine might be new to the Forester and Impreza line up, it has been employed in Europe under the bonnet of the Legacy (Liberty in Australia) and Outback, since earlier this year. Both vehicles will feature a standard six-speed manual gearbox. There is no mention of an auto box which will obviously limit sales although, it must be said, most Europeans (that's both sexes) are competent with a manual shift.
It's hats off to the Subaru engineers for achieving what many said couldn't be done with the lightweight Boxer set up.
Although the blocks are the same, every other part of the engine structure, including the fuel-injection system, had to be strengthened to accommodate the higher forces of diesel compression.
While the engine is said to be noisy at idle (show me a small diesel that isn't) Subaru say it has rolling sound levels to 70.5 decibels, which is said to be lower than that of a Rolls Royce Phantom.
While that sounds impressive, it s not quite a fair comparison given the Rolls is powered by a 6.75 litre V12 monster. Still that sort of dB level is class leading.
Subaru Boxer Diesel Forester and Impreza unveiled in Paris