Audi is quickly establishing itself as the fastest growing luxury brand in Australia, and its keen to continue this trend with the launch of the new A4 Avant.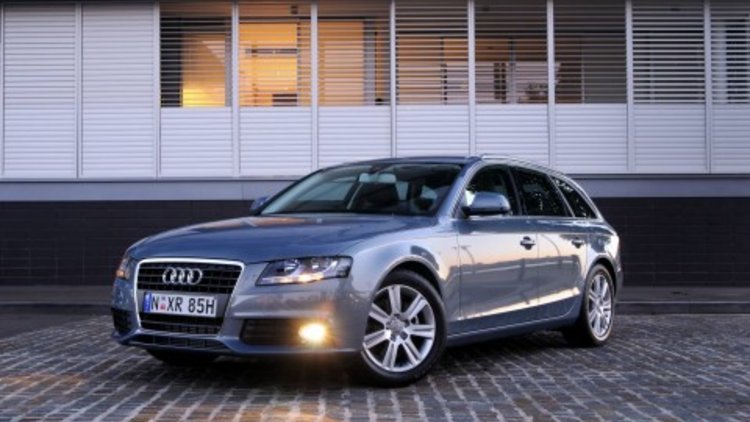 Carrying a reputation as the most successful premium station wagon in its class, it is available with a choice of two direct-injection engines.
Boasting the same level of technology as its sedan counterpart, Audi has shifted the newly developed five-link front axle forward to ensure ideal weight distribution.
To begin with, Audi will give Australian buyers the option of two engines: the 118kW 1.8 TFSI with 250Nm, and a 105kW 2.0 TDI with 320 Nm.
Fuel consumption is equally impressive with just 7.4 litres/100km for the 1.8 TFSI and 6.0 litres/100km for the 2.0 TDI version.
Both engines are mated exclusively to Audi's continuously variable multitronic transmission as a standard feature.
The A4 Avant offers up to 1,430 litres of luggage space which is lined with a high-quality carpet and features a reversible cargo floor, a cargo cover that retracts at a touch and an electro-mechanical drive for the rear tailgate.
Rear legroom is a spacious 895mm - the best figure in the premium midsize segment – as is the headroom of 971mm.
Safety includes adaptive airbags and two-stage belt force limiters which have been even more finely-tuned, providing better passenger protection.
Range & Pricing
A4 Avant 1.8 TFSI multitronic 118 kW $56,400
A4 Avant 2.0 TDI multitronic 105 kW $57,800 (25% LCT)
[gallery=379]
2008 Audi A4 Avant launched