It's 2008 and automanufacturers can't seem to stop talking about hybrid technology. Toyota, the company inarguably credited with bringing hybrid cars to the masses has more to worry about today with arch rival Honda announcing the highly anticipated Prius fighter will be called 'Honda Insight'.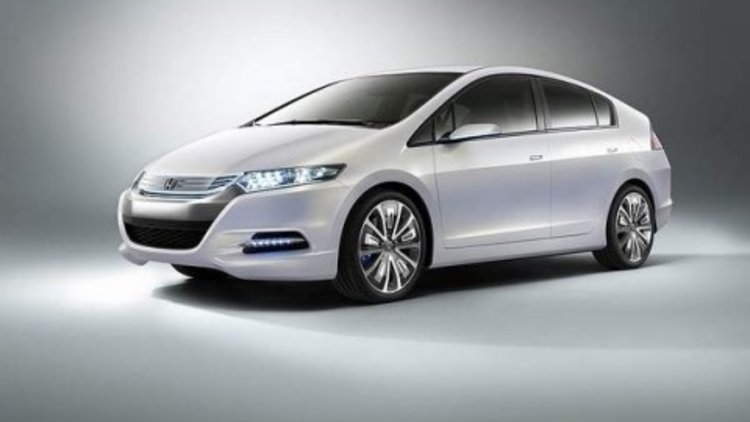 The Insight badge has already been used previously as a two-seater (pictured below), but it failed miserably with only 17,000 units sold from 1999-2006. In which time Toyota sold close to 1 million Prius cars.
However Honda Motor Co. is not deterred by the first-generation's set backs. The new insight will be a five-door, five-passenger hatchback, much like the Prius.
The Japanese company announced today that it will show-off a a concept version of the new Insight at the Paris auto show next month. With sales starting in the United States by April next year.
"The name Insight was chosen to denote Honda's 'insight' into a new era in which hybrid vehicles come within reach of most car buyers," Honda said in a press release.
Unlike the first generation, this time around Honda plans to sell at least 200,000 of the vehicles worldwide annually. Although it expects that half of the allocation will be for North America.
The Insight is a little different to the Prius however, with the battery and control unit located beneath the cargo space. Meanwhile power is generated primarily from the petrol engine with help from the electric motor coming only when extra power is needed, such as during passing, starting and accelerating.
Honda says the Insight is slightly smaller and lighter than the Civic hybrid. It will also be cheaper than both the Prius and Civic Hybrid making it a potential winner in the current fuel-crisis climate.
"Thanks to reductions in the weight and size of the Insight's key components, Honda has also achieved significant cost reductions," the automaker said.
Nonetheless the Insight is the first of many new hybrids expected from Honda. There will be a new sporty hybrid called CR-Z (think CR-X) plus a new generation of the Civic Hybrid and even a hybrid Jazz.
Honda Australia has been contacted for comment. Check back later in the day for an update.