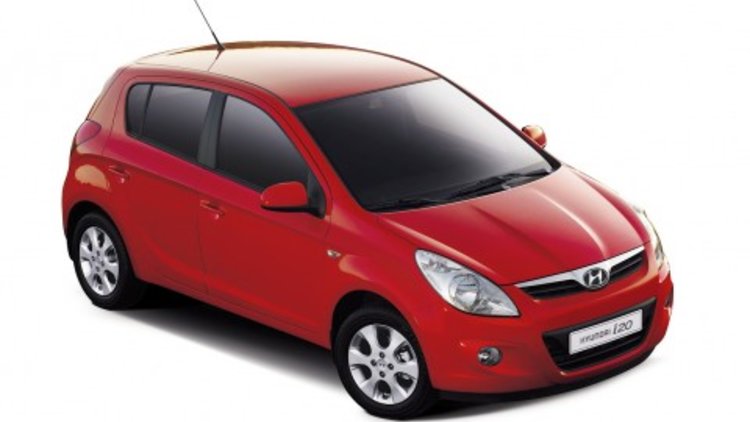 "Fast rising automotive star Hyundai wants to be the number one carmaker in the world. Don't laugh, I'm betting it will happen sooner rather than later"
- Anthony Crawford
I haven't met a motoring journo who doesn't rate Hyundai's i30, at least one with all his or her faculties in perfect working order.
It's a brilliant package, especially the 1.6 CRDi variant, which set a new benchmark in the affordable small car class with its superior fit and finish.
Similar success was afforded their medium size SUV, the Santa Fe, which proved that quality was affordable, at least when it had a Hyundai badge on the grille.
And let's not forget their commercial division popping out the attractive Rear Wheel Drive iMax and iLoad.
Mondial de L'Automobile 2008, is arguably the largest car show in the world and a fitting location for Hyundai to showcase a new generation of "H" cars.
First off the blocks is the sub compact i20, designed in Hyundai's European Design Centre in Germany and all set for a launch in the first quarter of 2009.
It looks to be a stylish five-door with a longer wheelbase than the current Getz as well as more interior space and better equipped.
This is a car designed and engineered for European tastes and needs. That won't hurt buyers in Australia one little bit. The i20 is built on a new platform with ride and handling tuned to provide a "firm and agile drive".
But if you are a darker shade of green than the average punter, then you might want to hang back and wait for the i20 i-blue concept to roll off the production line.
The wait might be worth it if you're looking for a significant reduction in emissions and fuel consumption. That's a staggering 3.4L/100km and a CO2 output of just 99g/km.
The i20 i-blue, is powered by Hyundai's all new 1.4 CRDi diesel engine producing 66kW and 220Nm of torque. To help achieve these numbers, drive is through a six speed manual gearbox instead of the standard five-speed box.
Aerodynamics also play a big part with modifications including full length under body covers, front and rear aerodynamics tuning, reduced ground clearance, low rolling resistance tyres and low friction engine oil.
Another concept heading to Paris is the Santa Fe Petrol-Electric Hybrid which although is said to look like the existing model, it is essentially a new vehicle under the skin.
Powered by a hybrid drive system with the current 2.4-litre petrol engine to a six-speed auto transmission and a 30kW electric motor. The end result is a CO2 output of 148g/km and fuel consumption of 5.3L/100km. This is an SUV we are talking about!
The seven seat Hyundai Veracruz went head to head with Lexus's super luxury SUV crossover and won! It was the better vehicle said US magazine Motor Trend, in 2007.
Here in Australia we should get the Veracruz next March, while Europe will get a restyled and retuned model called the ix55. Not doubt it will be a firmer ride and more communicative than the US Veracruz.
I'm hoping you are aware of the Hyundai Genesis Coupe by now, given the number of news articles posted on this superb looking rear wheel drive car.
Hyundai will display the Genesis saloon, based on the same drive platform as the coupe, but with a bare carbon fibre bonnet and roof, for improved road manners.
I'm also hoping Hyundai Australia also takes a good look at the i10 with fuel prices still around the $1.30 mark.
Hyundai set to turn up the heat in Paris