The economics might not make all that much sense on the surface, but given the amount of money and research that goes into developing more fuel efficient cars, perhaps it's more practical to simply offer cheap fuel instead of making fuel efficient cars? Plus it makes more marketing sense! Right?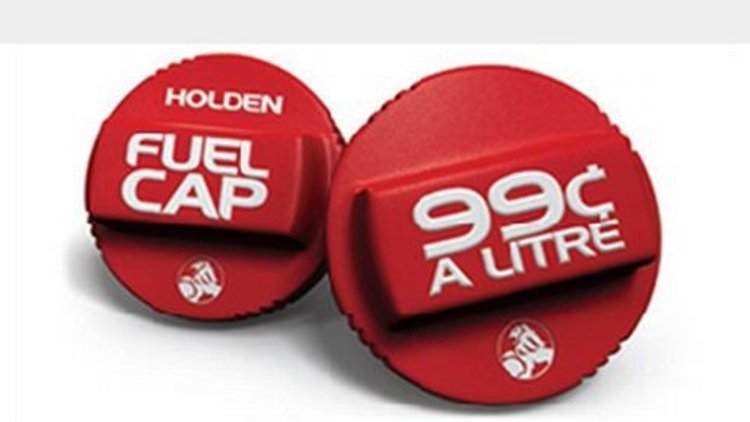 No doubt that idea was brought up at one of GM Holden's marketing seminars. In a revolutionary move to offset the rising cost of fuel, Holden will be capping the price of fuel at 99 cents per litre for all new Holden customers! Yes, that's not a typo.
The offer only applies to private buyers but includes Holden's entire range of cars. The only catch? Well there really isn't one, simply take delivery of any new Holden before the 31st of October and the old General will make sure you only pay 99 cents per litre for 91 RON petrol or diesel for up to 20,000 kilometres or two years, whichever comes first.
"We will provide this cap across all segments to ensure the benefits are as widely available as possible, given that fuel prices impact all drivers regardless of the size of their car, whether you're buying a Commodore for the family, a Barina as your first car, or a Colorado as tool of trade, we know everyone will appreciate our helping hand.GM Holden is committed to providing affordable and economical cars to our customers, and this campaign is another way that can be achieved." Alan Batey, Executive Director of Sales, Marketing and Aftersales said
How does it work? Holden will give all new Holden customers a Holden 99c Fuel Cap debit card to purchase fuel for up to 20,000 kilometres or two years.
The system might sound complicated, but it's rather simple and clever. Holden will base the litres of fuel purchased and compare it to the vehicle's ADR081/01 combined fuel consumption figure. So if you purchase 50L of fuel and your ADR fuel rating is 10L/100km, Holden will record 500km.
In most cases within 48 hours after the fuel has been purchased, Holden will debit from the customers nominated bank account to the value of 99 cents per litre purchased.
The benefits of the system are not simply limited cheaper fuel, or that Holden will pay upfront and then take the money later, but also because all accounts can be monitored by a monthly email statement or checked any time online or by phone.
This will allow consumers to see how many litres have been purchased during that month. A sort of online trip computer. Granted it won't be a very accurate one, but it will allow for a better overall picture of one's fuel costs. Interested? We are too.
The cars that will benefit the most are the thirstier V8s, Holden has put together a table of all its cars and how many litres each car is entitled to over the two year period. You can find out more about that and the offer in general here.
Given the V8s desire for slightly better than average fuel, we are a little concerned that Holden will somewhat force new V8 owners into using 91 RON fuel to benefit from the scheme.
Will the new offer entice you to go with a Holden? Or perhaps to go with a bigger thirstier engine? Or is it just a clever marketing ploy? And if so, will it work?
Holden offers fuel at 99 cents per litre