Work is under way to develop the hottest ever version of Ingolstadt's sports coupe, likely to be badged TT RS. It promises to be a real alternative to the Porsche Cayman when it goes on sale in late 2008 in Europe (Australian release date still uncertain).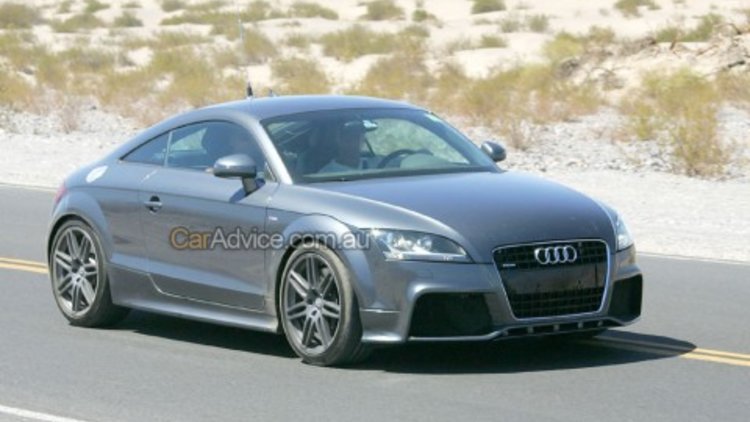 The TT RS will use a 2.5-litre in-line five-cylinder petrol unit, ten years since Audi last used a similarly designed engine. Early reports indicate that Audi will boost performance to a hefty 260kW using twin sequential turbochargers.
All this grunt will be channelled through Audi's permanent 4WD quattro system and a six-speed manual 'box, though the DSG dual-clutch system will also be available as an option.
Expect a sporty styling with bespoke wheels, alloy-effect door mirrors, aggressive bumpers, RS-batches on the brakes and sill extensions.
Volkswagen's new 210kW 3.6-litre V6 petrol engine, lined up for a hot version of Volkswagen's Passat, will be released at the same time in a more refined form, to replace the 3.2-litre V6 currently powering the range-topping TT.