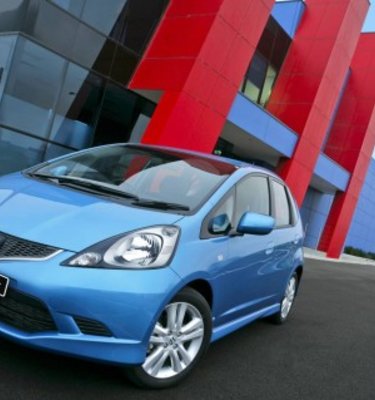 Current Pricing Not Available
2009 Honda Jazz First Steer
- David Twomey
Echoing a common theme of car manufacturers these days the second generation Jazz has evolutionary styling and packaging that builds on the very successful first-generation car, which has sold more than 2.5 million units worldwide.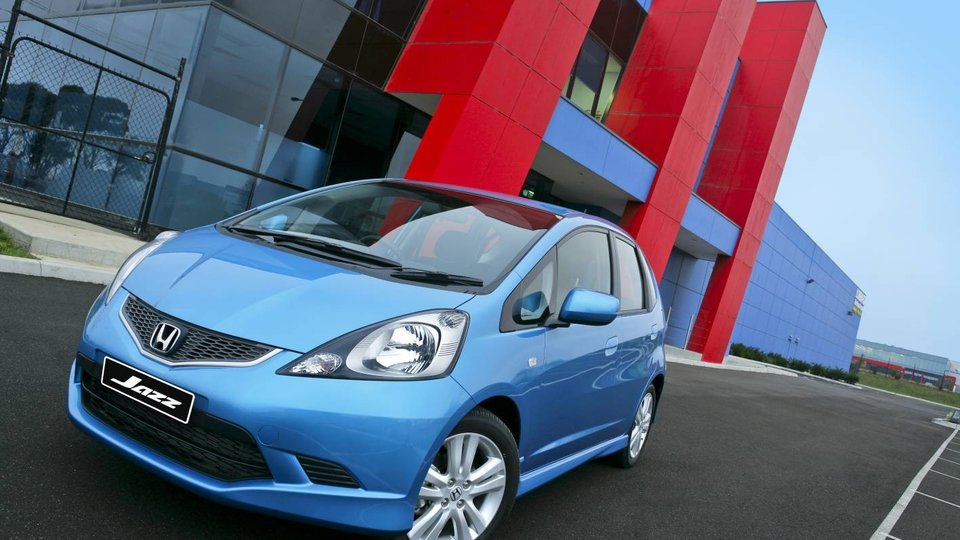 The changes are subtle and the new Jazz hits the market with the same model line-up, GLi, VTi and VTi-S, as the previous car. In another 'what's changed' move the opening price of $15,990 for the five-speed manual Jazz GLi remains unchanged.
The decision also allows Honda Australia to configure the car with more powerful engines, 1.3-litre and 1.5-litre, than are on offer with the CVT.
Mr Smalley told CarAdvice that "Japan R&D is working as quickly as possible to develop the VSC to work with our engines."
The new Jazz is a much more driveable car with sharper handling, more dynamic feel and more responsive engines.
Those already addicted to the Jazz will be pleased with the retention of the two-box mini MPV looks, the centre fuel tank (mounted under the front seat) and the 'Magic Seat" fold flat 60/40 split second row seating.
CarAdvice, for various reason, ended up driving the same VTi 1.5-litre, five-speed manual on both legs and while the outbound leg was a less than perfect 6.0-litres per 100 kilometres on the homeward bound leg we managed 4.5L/100km and saw a consistent period of 4.2L/100km, all in suburban traffic.
Jazz GLi comes with a raft of standard features, including power windows and mirrors, central locking and single in-dash CD stereo. The entry level Jazz has a comprehensive array of safety equipment – ABS brakes with Electronic Brake Force Distribution (EBD), dual front airbags and front seatbelt pre-tensioners are standard.
An optional 'Safety pack', priced at $1000, is offered comprising side and curtain airbags, and a multi-information display which includes a speed alarm, trip computer and seatbelt reminder for all passengers.
The top-of-the-range Jazz VTi-S is given the sports makeover with sport front and rear bumpers, side skirts and 16 inch alloy wheels. Both the GLi and the VTi get 15-inch steel wheels with trim rings.
The 1.3-litre i-VTEC engine delivers fuel economy figure of 5.8L/100kms and produces just 138gCO2/km when fitted with the manual transmission.
Jazz GLi has a five-speed manual or optional, five-speed automatic transmission, (unique to the segment) with Honda's Grade Logic Control.
Both VTi and VTi-S are available with five-speed manual transmission and Honda's new five-speed automatic transmission, which also allows the driver to manually operate the gears via paddles on the steering wheel (VTi-S only).

We certainly found the car quieter to drive, and more responsive at the wheel thanks to the better resolved electric power steering.
Manoeuvring around inner suburban streets and coping with city traffic was a smooth and effortless affair, proving that in the real-world, which most Jazz owners will experience, the new car is "just fine".
The new Jazz is longer (55mm) and wider (20mm) car, but no higher and delivers more space to the occupants of both rows, thanks to a 50mm longer wheelbase and a cabin width increase of 30mm. Honda claims rear knee room has been boosted 40mm and there is more foot-well space up front. The effective cabin width has been boosted to yield more than 40mm increase in shoulder room front and rear.

The new Jazz is heavier, up to 50 kilograms in some models, but stiffer and stronger and Honda has confidently claimed that it will be five-star rated by EuroNCAP once it is tested.
The car cannot achieve a five-star rating from ANCAP until ESP is included in its specification.
The Jazz is a major seller for Honda and Mr Smalley is predicting 12,000 a year will join our roads in the future.

MY09 HONDA JAZZ PRICES

Jazz GLi –five-speed manual $15,990
Jazz GLi –five-speed automatic $17,990
GLi Safety Pack - $1000
Jazz VTi – five-speed manual $19,170
Jazz VTi – five-speed automatic $21,490
Jazz VTi-S – five-speed manual $21,590
Jazz VTi-S five-speed automatic $23,920