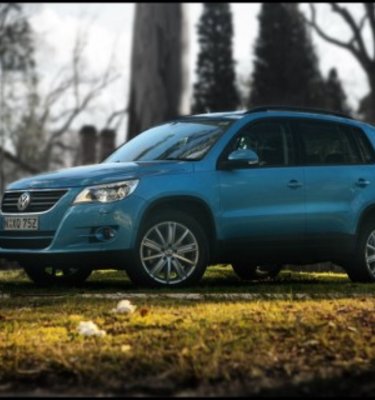 2008 Volkswagen Tiguan 103TDI Automatic Review
Current Pricing Not Available
2008 Volkswagen Tiguan 103TDI Automatic Review & Road Test
Tiguan demonstrates just how good a modern SUV can be
Willing Engine, Smooth Auto, Quality Feel & Finish, Good Looks
Waiting List, Smaller Cargo Capacity, Steering Wheel Adjustment

CarAdvice Rating:
- by Matt Brogan
In the blue corner, weighing in at 1676kg we have the 103TDI (103 kilowatt, turbo-diesel injection, automatic gearbox) variant which has had just about every box ticked on the feature list, thus giving us an idea of how sweet owning a diesel soft-roader can be. While in the red corner we have the entry-level manual model as tested previously (click here for manual review).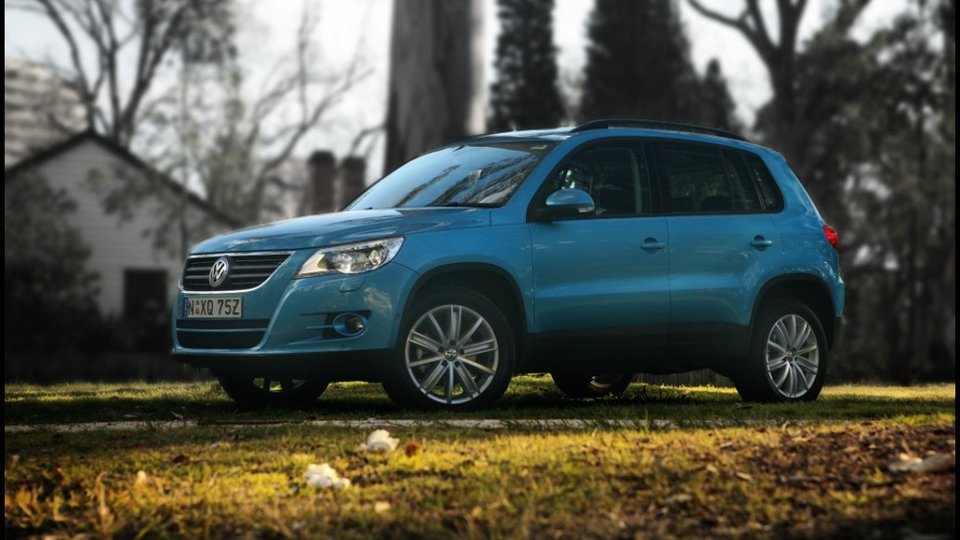 Catalina Blue / Wild Cherry Red
Under the bonnet the 2.0-litre, turbo-diesel, four-cylinder makes 103kW at 4000rpm and offers a usable 320Nm from just 1750 revs, and although the figures are exactly the same as those of those in its manual twin, the automatic gearbox seems to make Tiguan feel heavier and slightly slower to respond - until you select Sportmode.

Fuel economy is a touch higher than the manual, which is to be expected really, but in saying that mid 9.0L/100km are easily achievable around town with highway runs dipping in to the low 5.0L/100km. This all means meeting the ADR result of 7.5 litres per 100km was not a hard task.

The 4MOTION all-wheel drive system is seamless in transfer between the driven wheels and offers competent grip through twisty wet corners. Even a little ice was managed with confidence.
Coupled with the AutoHold feature, part of Tiguan's automated park brake, there is no unwanted rolling back (or forward) from standstill which is perfect when parking on an incline.

The cargo area is noticeably smaller than Tiguan's rivals but still offers a 60/40 split fold rear seat and cargo basement where the spare wheel cradle is removed to make use of the under floor area – very handy when the need arises.

A safe little number, Tiguan comes standard with the expected modern electronic aids to keep you from harm including ABS, EBA, EBD, ESP and Traction Control, as well as front, side and curtain airbags should the worst happen, all of which afford it a Five Star EuroNCAP rating.

CarAdvice Overall Rating:
How does it Drive:
How does it Look:
How does it Go:

Specifications:
Engine: 1968cc turbo-diesel four-cylinder
Power: 103kW @ 4000rpm
Torque: 320Nm @ 1750rpm
Transmission: Six-speed automatic
Driven Wheels: All-wheel drive
Brakes: Disc with ABS, EBA & EBD
0-100km: 10.5 seconds
Fuel Type: Diesel
Fuel Tank Capacity: 64 litres
Fuel Consumption: 7.5 litres / 100km (Combined)
Safety: ESP; TCS; Front, Side & Curtain Airbags
NCAP: Five-star
Spare Wheel: Space Saver
Towing Capacity: 2500kg (Braked)
Turning Circle: 12.0 metres
Warranty: 3 Year/100,000km
Weight: 1676kg (Tare)
Wheels: Alloy 16 x 6.5" (Standard)