The boss of Holden says the company's proposed pay raise deal for more than 3000 manufacturing and engineering employees is a step towards ensuring the viability of its local manufacturing operations into the future.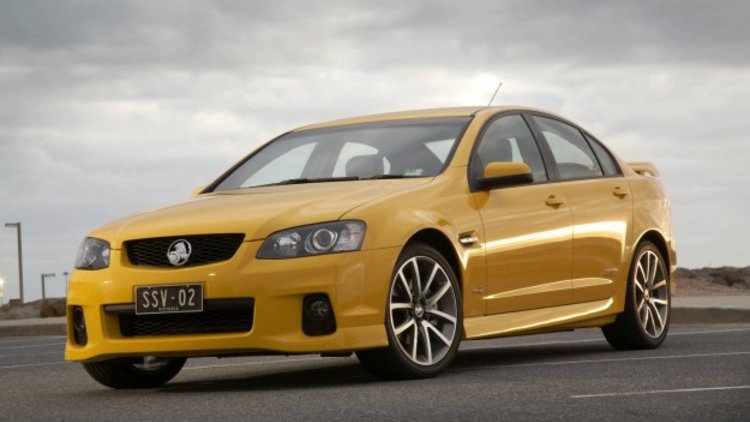 Holden chairman and managing director Mike Devereux insisted the three-pronged pay raise agreement was part of a long-term vision that extended beyond 2020, flying in the face of recent speculation about the decline of the local automotive industry.
"We've been talking about that for the last year or so of my time here: 'How do we secure the long-term future for this industry?' This deal actually goes a long way towards doing that by aligning everybody to have the most efficient and productive use of each hour of labour and how many hours of labour we apply to vehicles, how we make those vehicles, how great they are, the quality of those vehicles, and then how the marketplace reacts to our products in terms of market share."
Under Holden's proposed pay deal, employees will benefit from annual percentage increases, one-off payments and, potentially, further increases depending on the company's performance.
Holden executive director human resources Mark Polglaze explained workers would receive base pay increases of three per cent per year for the three years of the deal.
The second component includes a series of one-off payments through the life of the agreement, which Polglaze said were designed to "recognise the hardship that our employees experienced through the global financial crisis". He explained many Holden employees endured a 25 to 43 per cent reduction in their pay – largely on a voluntary basis – over the final 18 months of the previous agreement, which ran from 2008 to November 2011. The one-off payments are understood to be in excess of $1000 each.
Polglaze explained the additional variable pay component could see employees earn up to a two per cent pay increase dependant on "the achievement of company metrics", which include Holden's financial performances and productivity increases made at the plant.
Employees will vote on the deal before the end of this month and, if they agree to the terms, the new agreement should be finalised by mid March.
Devereux described the proposed agreement as a "fairly innovative deal" rewarding past hardship and future creativity and productivity.
"When we win on those items, we pay the workers more money. When we don't win … we don't pay the workers more money," Devereux said.
"The whole team is being measured exactly the same way from the factory floor all the way up to the executive suite and it's a pretty egalitarian approach to compensation."
Devereux insisted Holden's viability and success needed to be plotted not just for the period of this agreement, but into the next decade.
"This is a very intelligently crafted deal that actually rewards the workers at Holden for the success of the company, but that also protects our structural costs by not having that increase forever at fixed rates that are not what we would want them to be."
Australian Manufacturing Workers' Union (AMWU) national secretary Dave Oliver described the proposed agreement as a "reasonable deal".
"Three per cent per annum is in line with what we're getting around the traps," Oliver said.
"The extra payments in there in regards to the hardship bonuses … they will go a fair way to compensating the workers who, in a lot of cases, took a 40 per cent reduction in their take-home pay, but it won't totally renumerate them to that."
While he said the AMWU was recommending Holden employees agree to the terms of the proposed deal, Oliver said it was not yet confirmed that the majority would support it.
"These workers have done it tough over the last few years and even though it's a reasonable deal it's not going to fully compensate them for the pain they've had. They'll make the decision."
Oliver said the impending announcement of a multi-million-dollar co-investment deal between Holden and the state and federal governments – due within 60 days – would give a clearer indication of how likely employees are to benefit from the performance-dependant variable pay component of the deal.
"What's important is that we're able to attract the investment that's required to keep making Holden cars in this country.
"That's why we've been calling on both sides of politics … that they will continue to provide assistance and support to this very important industry that employs over 200,000 workers in this country both directly and indirectly."
The news comes less than two weeks after Holden confirmed more than 100 casual and temporary workers would be cut from its vehicle assembly plant in Elizabeth, South Australia, due to continued tough economic conditions.
The Holden deal also follows a hard-fought pay increase for Toyota Australia manufacturing workers in October last year, which involved protracted negotiations and six weeks of industrial action.
The Toyota workforce finally settled on a 13 per cent pay increase over 42 months. Three months later, 350 jobs were axed from the Altona assembly plant, which Toyota Australia also blamed on the high Australian dollar and difficult market conditions.
Holden announces terms of proposed employee pay deal