General Motors has today finally released the first official images of its all-new Chevrolet Cruze, which will make its first public appearance at the Paris Motor Show.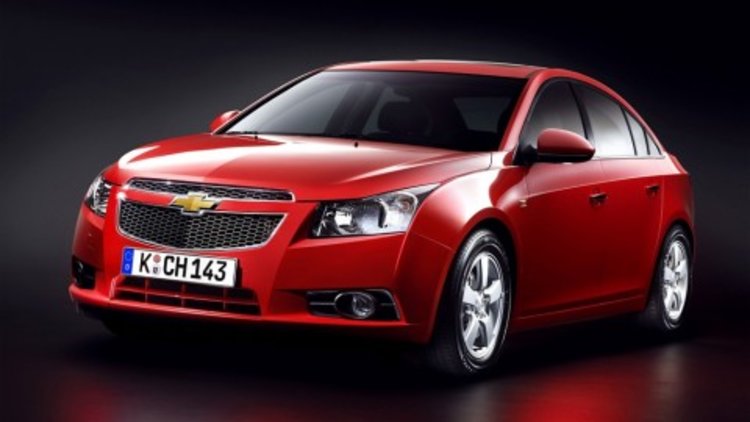 The four-door compact family car is set to appear in showrooms across all continents by early 2009 as one of Chevrolet's key models.
Its boldly styled sweeping roofline, shallow rear-pillars and wrap around headlights compliment the restrained use of exterior trim giving it a clean, unfussy appearance.
"Our goal with the design of the Cruze was to be bold, not evolutionary," said chief designer Taewan Kim. "We wanted to take a big step forward, making a strong design statement for Chevrolet products around the world."
Inside, the car features a twin-cockpit design, with the centre console ergonomically divided for both driver and passenger alike - a styling cue taken from various iconic Chevrolet performance cars.
Three engines will be available at the time of launch - an 82kw 1.6-litre and 103kW 1.8-litre petrol models and a 110kW 2.0-litre common-rail turbo diesel.
Its introduction will strengthen an already impressive European portfolio, which saw a 23 percent growth in the first half of 2008.
"We are very proud that Europe is leading the introduction for this global product," said Wayne Brannon, Executive Director, Chevrolet Europe. "Chevrolet has always stood for expressive value, and Cruze delivers on that promise like never before. It redefines value with its quality, design, materials and great style both inside and out."
The Cruze is likely to fall under the Holden nameplate as the replacement for the aging - and bland - Viva model.
2009 Chevrolet Cruze first official images