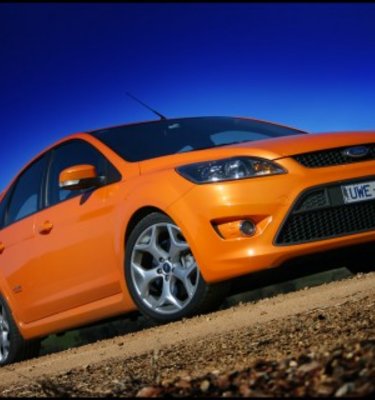 2008 Ford Focus XR5 Turbo Review
Current Pricing Not Available
2008 Ford Focus XR5 Turbo Review & Road Test


Five doors, five seats, five cylinders… perhaps good things come in fives

Model Tested:

2008 Ford LV Focus XR5 Turbo 2.5-litre, five-cylinder, six-speed manual - $36,990 (RRP)
Options:
Metallic Paint $310; Premium Paint $1,800 (Fitted - Electric Orange); Rear Parking Sensors $600; Electric Sunroof $1,900; Overhead Stripes $350; Recaro Sports Leather Trim & Seat Heaters $2000; Mullin's Motorvatr 18" Alloy Wheels $1064
Balance, Power Delivery, Grippy Handling, Exhaust Note, Price Tag
Panel Lighting, Brake Pedal Position, Road Noise, No Cruise Control

CarAdvice Rating: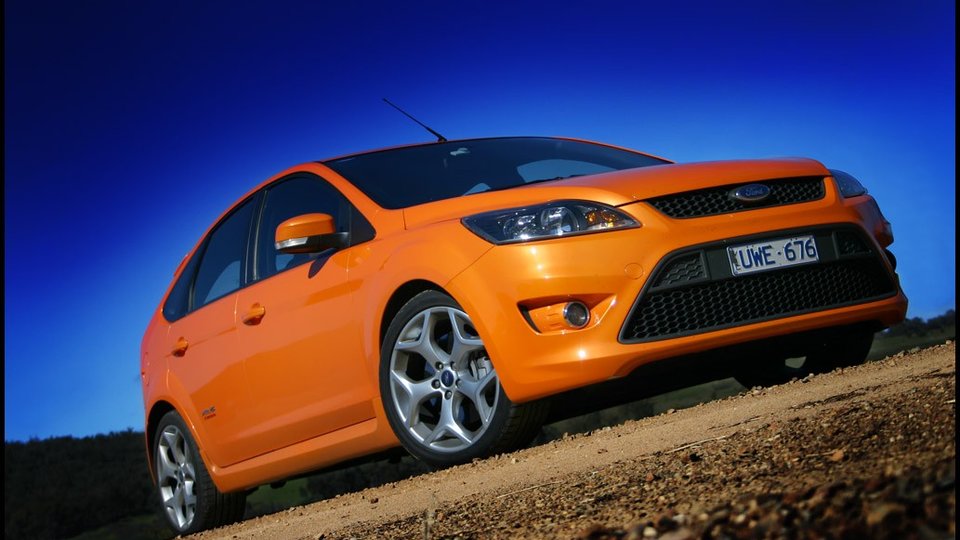 - by Matt Brogan
The face-lifted LV Focus XR5 Turbo, unlike its LT series South African siblings, is a completely German designed and manufactured five-door, five-seater boasting not only the sporty good looks deserved of wearing the XR badge, but a tremendous and dynamic engine and handling package sure to delight the driver in all of us.
Whilst the sub-seven second 0-to-100km/h time may at first seem a little off pace, it's worth remembering this is but a small part of the overall equation and the car should not be penalised in the eye of a potential buyer for this fact alone. This engine shines for other, better reasons.

Coupled to a slick shifting six-speed stick, the cog swapping is fast and fluid with a near-perfect clutch taking up exactly where it should. Changes are swift, light, but exact, which makes flicking through gears in a hurry a grin inspiring experience, especially when hard under brakes.
Despite a little torque-steer under heavy throttle, especially around the climatic 6000rpm mark, the delivery is manageable, controlled and a lot of fun, especially once you've got a feel for what's going on, which in this little number, happens quickly thanks to a communicative chassis feel, direct steering and superb balance.

Suspension, though a typical independent MacPherson strut front/multi-link rear (with stabiliser bars), is well matched to the chassis and presents few, if any undesirable traits. There's a touch of understeer in the wet, but only if you're off balance and trying too hard, and even then it's manageable.

Electro-hydraulic power steering, though not usually a favourite among sports orientated drivers is in the case an exception to the rule. Settings can be adjusted through three modes (Standard/Sport/Comfort) which adjust the level of feedback and assistance accordingly. With Sport Mode on the turn-in is especially quick and responsive, but even when punting a little close to the knife's edge remains predictable and settled.

Ergonomics, visibility and driving position are excellent (excluding the afore mentioned brake pedal height), and in all it's comfortable ride offering proportions adequate for a family of four, except perhaps that the rear leg room may be a tad tight for lanky teenagers. There's generous shoulder and headroom, and with a respectable but somewhat shallow 362 litre boot (seats up – parcel shelf down) a weekend away in the XR5T is still an absolute pleasure.

I'd very much like to have seen cruise control fitted, or at least made optional. Given it's available in the Mondeo XR5 Turbo and Volvo C30 (which both share this engine) I cannot see why it isn't included here. The instrumentation back lighting is also a nuisance on the open road as the central multi-function display on the cluster has a red hue which does not dim with the gauges, making for an unpleasant and distracting glow in your peripheral vision. That said though, I still love this car.

CarAdvice Overall Rating:
How does it Drive:
How does it Look:
How does it Go: