Toyota Racing is making good use of its long-term investment in hybrid technology with the development of two TS03 HYBRID cars for competition in this year's FIA World Endurance Championship.
So far, Toyota has sold more than 3.5 million hybrid vehicles globally, and is the first car manufacturer to confirm entry into the championship race series using a hybrid powertrain.
The TS030 HYBRID is a successor to the TS010 and TS020 cars of the 1990s, which gained podium spots at Le Mans. The latest Toyota Sport cars will also run at Le Mans, as well as in the Six Hours of Spa-Francorchamps.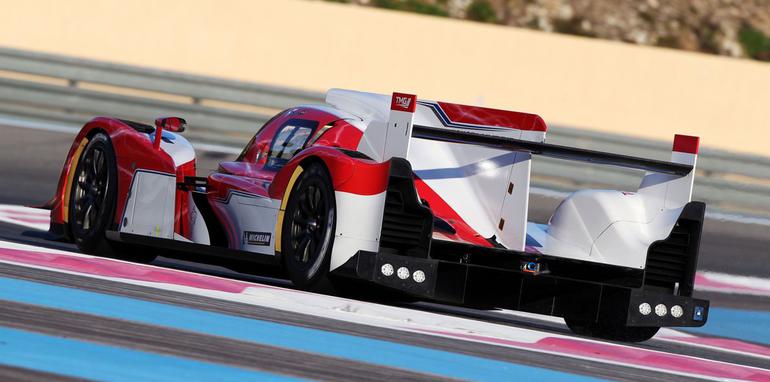 The bespoke THS-R (Toyota Hybrid System – Racing) engine is an all-new 3.4-litre V8 normally aspirated petrol unit with a hybrid system and capacitor storage by Nisshinbo.
Regulations limit braking recovery to a maximum of 500kj between braking areas, and deployment of that power is restricted to two wheels only.
The TS030's LMP1 chassis is by TMG and has already been tested at the famous Paul Ricard circuit in France where it covered several hundred kilometres without incident. Although these are early days as far as testing goes, the car proved to have both strong performance and reliability.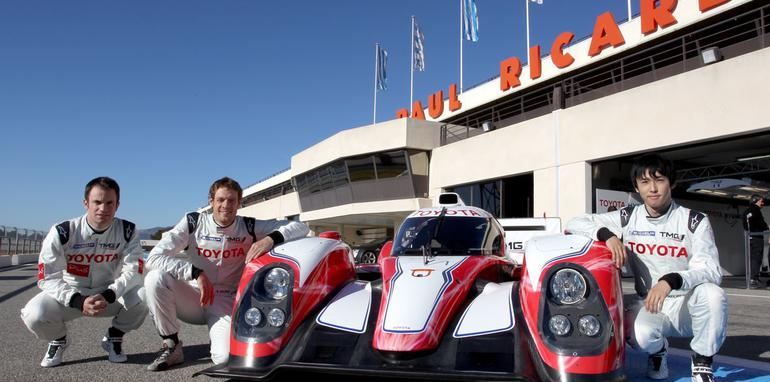 Team driver Alex Wurz said of the car: "It was cool to drive the TS030 HYBRID car for the first time. Just leaving the garage on the electric power is very futuristic, then when you let the clutch go and the internal combustion engine kicks in it is like an old friend has returned.
"When we put on the slick tyre I could feel the car generates a very good amount of grip so I think we have a good base and I think we can turn this into a really fast car. I am definitely very happy but my nature is to also be analytical and therefore I know there is still a lot of work to be done. It's really good to work with all the mechanics and engineers; the Toyota Racing team is very international and this works well. I am very comfortable in this team because they are all extremely professional, that is really clear."