Well here's something you don't see every day - a tent towing a caravan.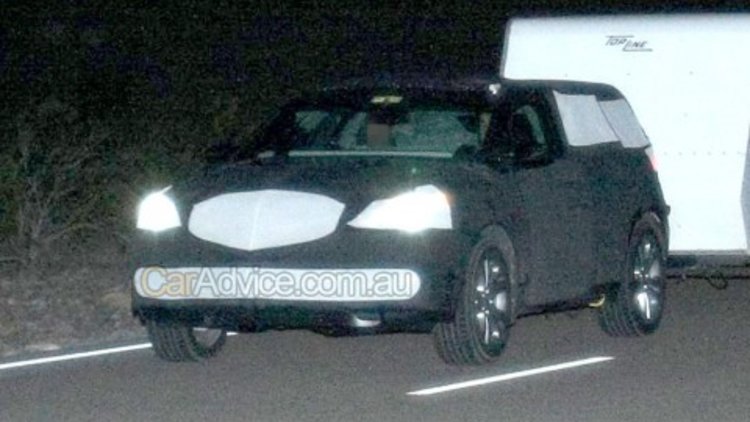 In actual fact, this is a new sports crossover vehicle from Honda undergoing preliminary testing under the cover of darkness in California.
Likely to fall under the Acura nameplate in overseas markets, Honda has the soon-to-be-released BMW X6 set squarely in its sights.
Little is known about this new model at this stage; however its low-slung roofline and huge alloys suggest this will be more of an urban assault vehicle rather than an off-road warrior.
Early speculation suggests we will catch our first official glimpse of Honda's new SUV by 2010.
Spied: Honda testing BMW X6 rival