Finally, some pictures of our favourite car at the moment, the Jaguar XF-R. Although Jaguar have been very tight-lipped about the car to date, these pictures prove the high-performance Jaguar XF-R is coming!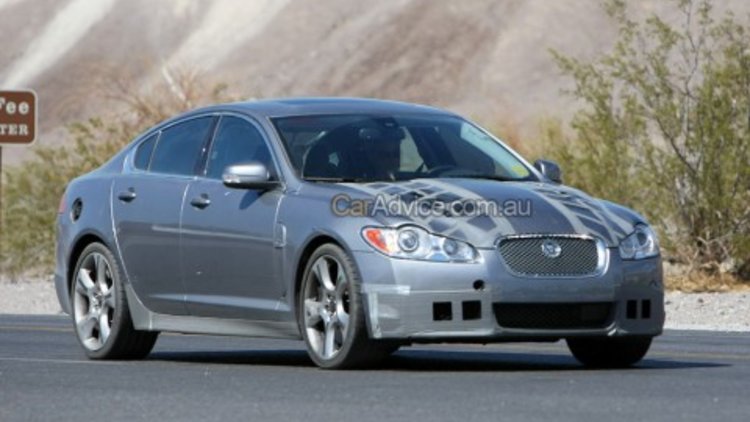 Under the hood we could probably expect Jaguar's 4.2-litre supercharged V8 which will then get upgraded to the 5.0-litre engine size – hinted by the four exhausts – to give a power of around 500 hp.
Some insiders at Jaguar say the company will most likely just go with the 5.0-litre from the start.
Whatever the outcome, in a car that looks this good, the XF-R is sure to be a winner. The XF-R will be presented at the Detroit Auto Show in January 2009.
Expect a comprehensive review (and video) of the Jaguar XF range soon.
2009 Jaguar XF-R spy photos