Speculation over the name of the exported VE Commodore Ute has been put aside today, with the announcement that Detroit has decided to call it the Pontiac G8 ST.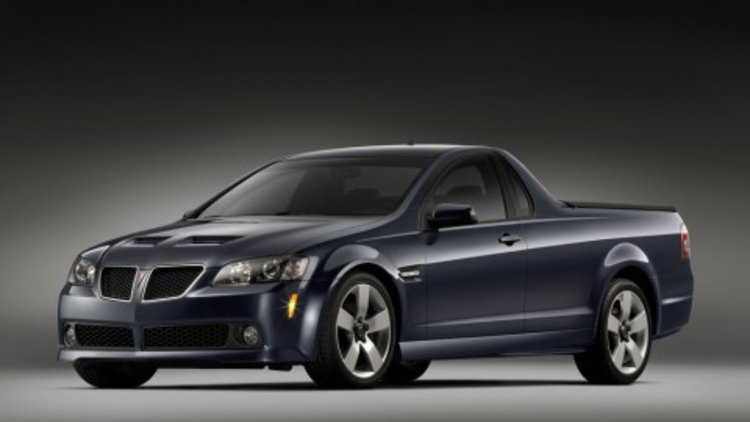 Apparently wading through 18,000 entries in the "Tame the Name" promotion, the simple moniker was chosen over the popular El Camino to reflect the branding that the VE Ute will be marketed under.
"Frankly, we were blown away by both the volume and quality of the names that were submitted," said Craig Bierley, BPG product marketing director for cars and crossovers. "' G8 ST' was one of the most popular suggestions, plus we noticed a far broader trend toward simple, easy-to-remember names.""El Camino" was also a sentimental favorite, given the G8 ST's resemblance to the classic Chevy."We actually thought very long about El Camino," said Bierley. "In the end, we felt it was more appropriate to honor the El Camino's unique place as part of Chevy's heritage and not use that nameplate on a Pontiac."
The G8 ST will be available in late 2009 as a 2010 model and, interestingly, will benefit from a warranty program we don't see here. GM claims an industry best (in America) 100,000 mile (160,000km), 5-year powertrain warranty.
Commodore Ute to be called Pontiac G8 ST