Following yesterday's story of Big V8s being here to stay, Toyota has announced today that a young couple has bought the 10,000th Toyota Prius to be officially sold in Australia.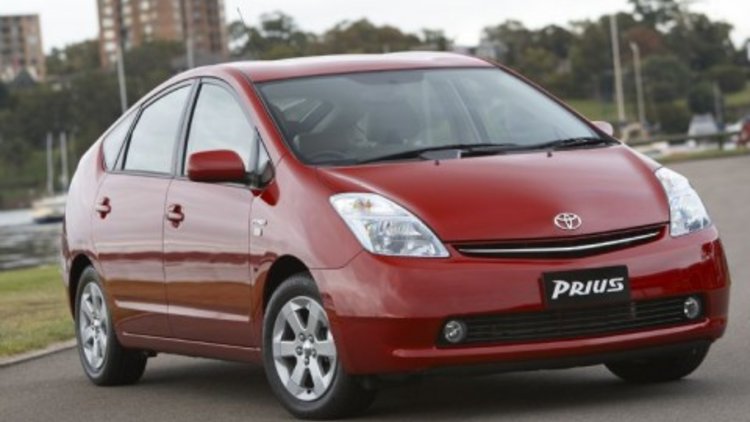 The new owners, David Balkin (Information technology manager) and partner Shannon Larkin bought the petrol-electric Prius hybrid because it "supported their lifestyle".
"With petrol around $1.60 a litre, it costs us about $70 to fill the tank - and we've been getting about 900 kilometres from that without running empty." Mr Balkin said
Although only 10,000 of the iconic hybrid cars have been sold in Australia to date, there are more than one million Prius owners around the globe with the majority of sales going to the US, making the Prius the world's best-selling hybrid car.
Toyota Australia says local sales of the Prius have risen solidly every single year, with an increase of 10 per cent so far this year.
The benefits of the Prius are still disputed by some, given the cost of production for many of the car's components. However the Big T is set to release an all new Prius model in the next 12 months to answer some of the criticism.
The hybrid Toyota uses just 4.4-litres of regular unleaded fuel to travel 100km - making it the most fuel efficient true five-seater car sold in Australia. The Prius also has the lowest CO2 emissions of any car sold in Australia, with just 106 grams of CO2 emitted per km.
Toyota Australia also recently announced it will build a hybrid Camry at its Altona manufacturing plant in Melbourne from 2010. The company plans to have a hybrid variant for every single model in order to achieve the global goal of one million hybrid sales per year during the 2010s.
Toyota sells 10,000th Prius in Australia