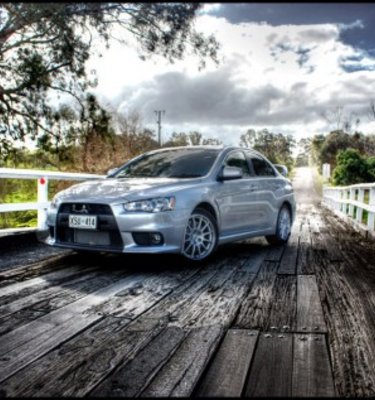 2008 Mitsubishi Lancer Evolution Review
Current Pricing Not Available
2008 Mitsubishi Lancer Evolution Review & Road Test


Pure weapons grade adrenalin
Muscular Power Delivery, Strong Brakes, Gargantuan Grip
Tyre & Wind Noise, Poor Wipers, Steering Communication

CarAdvice Rating:
- by Matt Brogan
Mitsubishi's tenth generation Evo is pure weapons grade adrenalin muscularly forged over obdurate eighteen inch alloys. Inarguably the best value for money performance car on the Aussie market and having driven Subaru's reticent WRX STi and Volkswagen's righteous R32 Golf it's clear that I've left the best 'til last.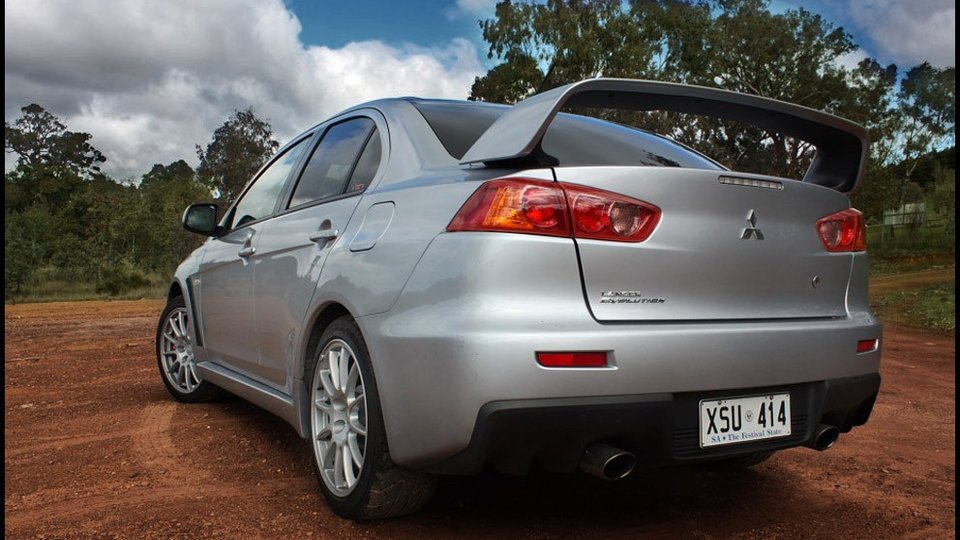 But while looking fast at standstill is probably enough for those with a weak ticker, standing around gawking at it is a job best left to those still in school uniform or "yes dear" husbands with their wedding tackle under lock and key. For me? I'm heading for the hills, G-Tech in hand to see if the new Evo is indeed all it's cracked up to be.

But to not unleash the Evo would be like pulling back a slingshot and not breaking a window, it has to be done, and what better place to do it than snaking through Victoria's magnificent high country where high hills and hairy hairpins, crisp crests and free flowing corners beckon a more liberated driving style worthy of such an exhilarating machine.

Shift feel is so exact and so quick that a sharp stab of the perfectly weighted on/off clutch and a brief throw of the wrist sees exact, fast changes in either direction, which is especially comforting when coming in a little hot under brakes.

First through fourth are like a traditional close ratio race box offering blistering acceleration out of the corners while fifth feels like a huge leap away, complete overdrive. Perhaps fittingly, the shift pattern placement mirrors this sentiment perfectly.

Combined washer & intercooler spray reservoir and battery are boot mounted
Not only does this assist the already brilliant turn-in characteristics on offer, but in being able to send drive to any wheel at any time helps maintain mid-corner pace, poise and grip for a quicker exit speed.

You can feel the rear end working double time too, almost as if it's responding to the orders barked from further forward. The front diff boasts a helical limited slip set up for better lateral torque split and the back shuffles in to place to take up the slack immediately. It's positively brilliant.

The braking performance not surprisingly is yet another strong point of the Evo, and with the big Brembos pushed hard in to the floor it's almost a case of who'll chicken out first - you or the brakes. The car won this round and with braking left as late as I was prepared to leave it the results surprised me time after time.

As performance sedans go, a barebones interior is about the best you can usually hope to expect from what is fundamentally a compact sedan, and although there's no escaping this is still a Lancer, a long list of standard features means that you can have your cake and eat it too.

The Evo is serious, dedicated and I for one am glad there's been no dulling down. The frenetic performance, razor sharp handling and ferocious grip put Evo a nose ahead in every respect.

CarAdvice Overall Rating:
How does it Drive:
How does it Look:
How does it Go: