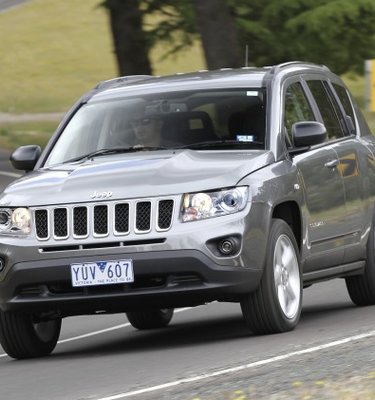 The 2012 Jeep Compass breaks new ground for the US manufacturer in Australia by becoming the first Jeep to be offered with two-wheel drive.
The 2012 Jeep Compass breaks new ground for the US manufacturer in Australia by becoming the first Jeep to be offered with two-wheel drive (yes, there will be more). Jeep's venture into the world of 2WD follows the lead of 4x4 stalwart Land Rover, which last year introduced the front-wheel drive Range Rover Evoque down under.
The philosophy shift comes as Jeep aims to tap into Australia's booming compact SUV market with more competitively priced models.

Jeep's first venture into Australia's soft-roader market failed with the controversially curvy and bug-eyed Compass, which sold just over 1000 units between 2007 and 2009. The facelifted model borrows the front-end styling of the new Jeep Grand Cherokee for a more mature and utilitarian design.

The entry-level pricing of the 4.4-metre Compass makes it competitive with some of the most inexpensive compact SUVs on the market, including the Kia Sportage ($26,220), Mitsubishi ASX ($25,990), Nissan Dualis ($24,990) and the Skoda Yeti ($26,290).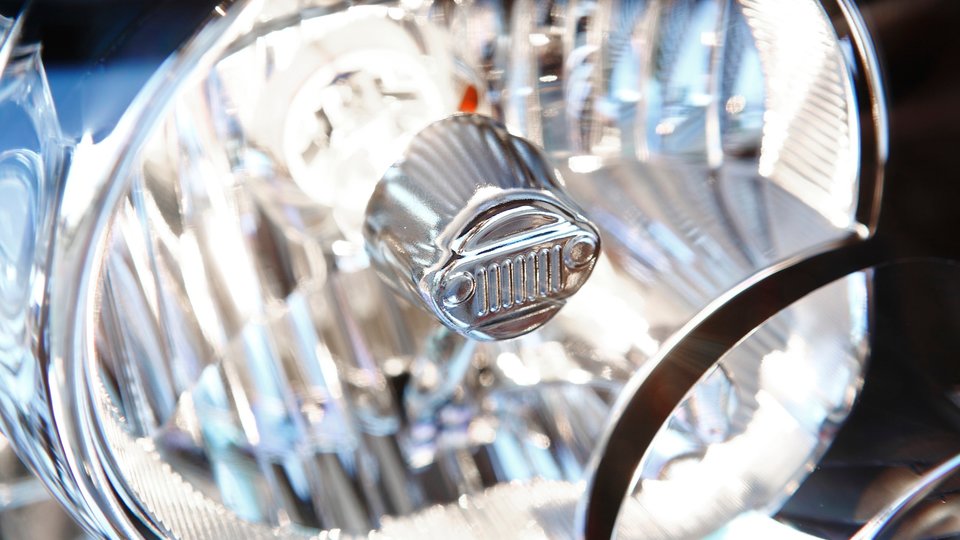 For $26,500, you get the 2.0-litre petrol engine with 115kW of power (at 6300rpm) and 190Nm of torque (5100rpm). The two-wheel-drive model comes standard with a five-speed manual transmission and can be optioned (for $2000) with a continuously variable transmission (CVT). Official combined cycle fuel consumption is 7.6 litres per 100km and 8.2L/100km respectively.

Sitting in the middle of the range is the Compass Sport 4x4. It features a larger petrol engine that produces 125kW (at 6000rpm) and 220Nm (at 4500rpm) – 10kW/30Nm more than the 2.0-litre – and of course four-wheel drive. Official fuel consumption is 8.5L/100km fort the manual and 8.6L/100km for the CVT. Priced at $28,500 and $30,500 respectively, the Sport 4x4 models are equipped identically to the 4x2 models
There is only one variant of the top-spec Compass Limited, which gets the bigger engine, four-wheel drive and the CVT. At $3500 more than the equivalent Sport model, the Limited adds 18-inch alloys, chrome-tipped exhaust, tinted windows, climate control, auto-dimming rear view mirror, leather/vinyl upholstery, power driver's seat and heated front seats, and a nine-speaker Boston Acoustics audio system with 16.5cm touchscreen, 40GB hard drive (6700-song capacity), voice control, USB port and Bluetooth phone connectivity (but not audio streaming).

The Compass also misses out on a reversing camera – even as an option – which is almost a necessity in a vehicle with such limited rear visibility. The Compass has enormous rear pillars, large rear-seat headrests and a compact, high-mounted rear window, which means you have to take a little more time when checking over your shoulder. The Compass hasn't been crash tested by ANCAP or its overseas equivalent. It earned four stars out of five under the old US crashworthiness rating system.

Assembled in Illinois, US, the Jeep Compass has been structurally unchanged since production of this first-generation model began in 2006. It shares its underpinnings with the tougher-looking Jeep Patriot, and is also related to the Mitsubishi Lancer and Mitsubishi Outlander.
Jeep says since the Compass was last available in Australia it has received steering and suspension upgrades for improved ride and handling and a CVT recalibration to improve acceleration, responsiveness and refinement. We jumped behind the wheel of the range-topping Compass Limited at the vehicle's local launch to test out Jeep's claims.

We averaged 9.0L/100km while driving exclusively on the freeway, and that increased to 9.2L/100km with some winding mountain roads and urban traffic thrown in towards the end.
The steering is light and gives little feel or feedback, but is consistent and predictable. The car rides well over less-than-perfect surfaces, absorbing ruts and rough roads for a smooth ride. It gets a little bouncy over bigger bumps and undulations and the cabin tends to shimmy slightly from side to side. There's also plenty of body roll through corners, although that's not uncommon among taller compact SUVs.
The engine is quiet at highway speeds and sits below 2000rpm, but the calm cabin is regrettably disrupted by above average wind noise from the A-pillars.

The driver's seat remained comfortable for our 150km, two-hour-plus drive. There's also plenty of head and leg room in the back for two adults, with the centre seat best reserved for kids or short trips.

All Jeep Compass models come with a three-year/100,000km warranty and three years roadside assistance. Service intervals are 12,000km.
Like the Jeep Grand Cherokee before it, the new Jeep Compass takes big steps forward in design, quality and refinement. It's a decent drive around town and on the highway, although not quite on the pace of segment leaders like the Skoda Yeti and the Volkswagen Tiguan. The Compass's value proposition makes it a compact SUV worth considering, although its modest safety kit is in need of an upgrade.
2012 Jeep Compass manufacturer's list prices (excluding government and dealer charges):

Sport 2.0-litre FWD manual – $26,500
Sport 2.0-litre FWD CVT – $28,500
Sport 2.4-litre 4WD manual – $28,500
Sport 2.4-litre 4WD CVT – $30,500
Limited 2.4-litre 4WD CVT – $34,000