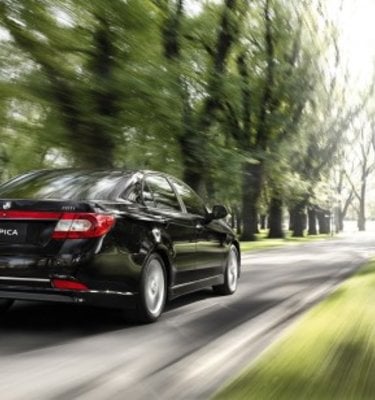 2008 Holden Epica First Steer
2008 Holden Epica – First Steer
- Anthony Crawford
Just over a year ago, General Motors Holden launched the Epica nameplate as a mid-size family sedan providing a value for money option in a growing category.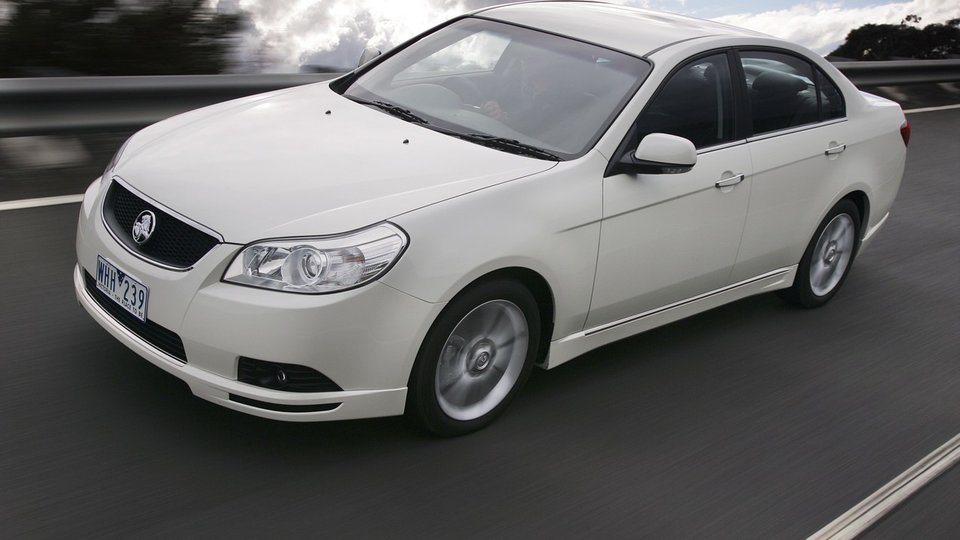 But the punters didn't seem to warm to it, nor did many of Australia's motoring writers. Subsequent sales of the car were anything but spectacular.
It's true the 2007 Epica was not an attractive car. Not at all. The same cannot be said for the revised 2008 model car. From the rear, punters might even think it's a new Saab 9-5, especially in Pearl White Metallic and Granada Black Metallic (two of seven exterior colours on offer). While I'm still not sold on the front styling, it's more than a subtle improvement on the 2007 car.
Filling up a large car petrol powered car or SUV these days, can be scary. With a 100-litre capacity tank, you will spend close to $7000 per year on fuel alone. That's for those lucky enough to need only one car.
The mid size car segment will attract buyers from two markets, Holden says. Those wanting more room than in a small car, and those looking to save more than a few bucks, by coming down from a large car. Nothing wrong with that logic I say.
But midsize cars generally use a lot more fuel than your average small car, usually because of additional power and weight.
That's where the modern day common rail turbo diesel comes to the rescue. They offer considerably more 'go' from low down in the rev range and allows you to travel a greater distance on one tank of fuel. This is especially true of vehicles in the mid to large size segments.
While Holden will continue to offer a refined in-line six-cylinder petrol engine, it's all about the 2.0 litre common rail turbo diesel powered car. That is what will make this car a success story.
Off the mark acceleration won't set the world on fire but employing a variable geometry turbocharger, you could never call it slow either. The steering set up is also nicely weighted, even at dead centre, so you feel well connected to the road.
It's also a lot quieter than many of the 2.0-litre diesel passenger cars I have driven this year. This is a well-sorted engine in a well-sorted chassis.
Not only that. Standard equipment across the range is a six-speed automatic transmission with what Holden calls Active Select, allowing for sequential style shifts, up and down the ratios. Holden engineers are quoting a 14 percent improvement in fuel economy at a constant cruise control style speed.
I'll also have to praise the general ergonomics inside the Epica. Specifically, the firm but supportive seats in the top spec CDXi we were driving, were equally as comfortable as those in some of the more expensive European car brands. Very well bolstered all round, without being too narrow for the larger folk.
Creature comforts across the range include: Steering wheel mounted audio and cruise controls, Auto on headlights, MP3 connectivity with a 6-speaker audio system with single CD in the CDX trim and an 8-speaker unit in the CDXi along with the usual array of electric windows and mirrors.
Epica has upped the ante in the safety department in this segment, with six airbags (including the all important curtain airbags) and Electronic Stability Control (ESC).
Rear Park Assist, which must be considered a mandatory safety feature these days, is fitted (audible version only) as standard on the CDXi spec cars only.
From 29,990 for the 2.0-litre diesel, with six speed auto, six airbags, Electronic Stability Control, a host of creature comforts, tonnes of space and much improved European-like styling, the Epica CDX diesel is the value for money pick.
That said, for just $2000 more, you could upgrade to the CDXi 2.0 diesel and pick up 17-inch alloys (rather than 16-inch alloys), Rear Park Assist and the 8-speaker 6 CD changer, which also represents good buying.
2008 Epica range Recommended Retail Pricing
• Epica CDX 2.5-litre petrol (6 speed auto) from $27,990
• Epica CDX 2.0-litre diesel (6 speed auto) from $29,990
• Epica CDXi 2.5-litre petrol (6 speed auto) from $30,990
• Epica CDXi 2.0-litre diesel (6 speed auto) from 32, 990
• Epica CDXi Optional leather pack $2000