The first preliminary details surrounding the expansion of the Eastern Creek race circuit in Sydney have emerged.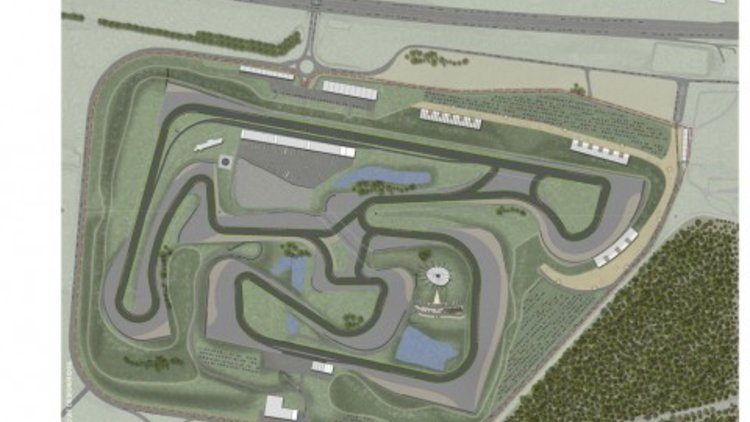 The plan aims to transform the track into a world class facility with the potential to host a Formula One Grand Prix.
A $350,000 feasibility study commissioned by the Australian Racing Drivers Club has examined the use of the 90-hectare Eastern Creek Raceway complex for not only motorsport but also exhibitions and other entertainment.
ARDC president John Cotter said the feasibility study was an essential first step in plans to ensure Australia remained relevant in world motorsport.
"There is a real need to ensure that Sydney is well serviced with a motoring and motorsports complex to meet local needs, including driver education, track days and motor industry development requirements."
Plans so far reveal the potential for up to six different circuit layouts, meeting the requirements of all forms of motor racing up to Formula One, MotoGP and Australia's leading domestic series.
The current plan lengthens the overall circuit by 800 metres to 4.7km, with allowances made for a 3km national track, a 1.7km club circuit, a corporate track and a drift bowl to be built in a special stadium section of the complex.
The new layout caters for the needs of both car and motorcycles, optimising its future potential in attracting major international events.
This proposal is the work of British-based Apex Circuit Design Ltd, a company responsible for the planned redevelopment of the Silverstone circuit, the Dubai Autodrome and is involved in the development of the Singapore F1 Grand Prix circuit.
"The impending closure of Oran Park Raceway in Sydney's south-west will leave the Sydney basin with only Eastern Creek Raceway, and its use is already at near full capacity."
Apex has reported the new facility could be built in just two years, using much of the existing race track and surrounding areas as its base.
Current estimates place the cost of the project to be around $93 million, with graded implementation to suit budget requirements.
Unfortunately none of these developments are confirmed as yet, so far merely forming a feasibility plan which will be presented to the State Government for funding consideration.
Images: Circuit Club
Eastern Creek Raceway proposal revealed