In addition to the Clio RenaultSport 197, Renault has also announced full specifications for another RenaultSport model, this time a diesel. The Megane RenaultSport dCi 175.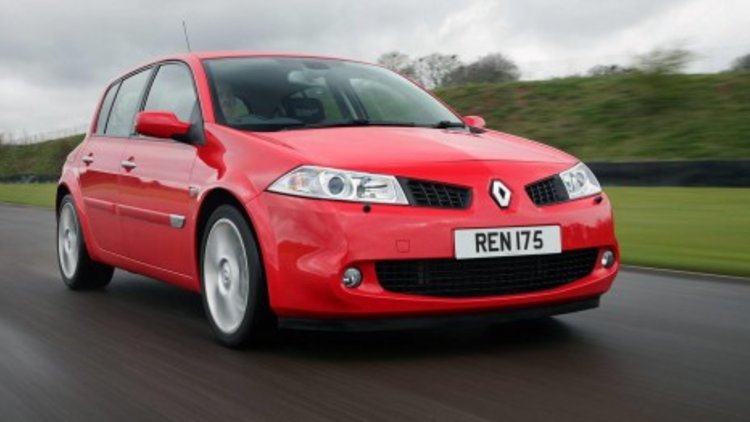 Propelled by a turbocharged, 2.0-litre, common-rail 127kW (175hp) diesel engine, the Megane emphasises the idea of diesel powered sports cars.
Being a diesel, torque is the number to talk about and with 360Nm available from 2,000rpm, it's easy to label the Megane Renault Sport dCi 175 as a proper sports cars. Not that its diesel consumption of just 6.3 litres/100km would give it away.
The diesel powered Megane uses the same chassis originally developed for the petrol-powered Megane Renault Sport 2.0T 225. The front rides on an independent steering-axis while body movement is managed by a 20mm-diameter anti-roll bar. Meanwhile spring stiffness and damper settings are consequently specific to this diesel version.
For the rear the suspension is a designed around a programmed-deflection flexible beam. Renault says the the torsional stiffness of the rear suspension is just as good as the cup chassis version of Megane Renault Sport 2.0T 225. The car rides on 18" alloy wheels with 225/40R18 tyres
Braking is taken care of by specialist Brembo system with 312mm and ventilated discs at the front(with four-piston calipers) and 300mm at the rear (thickness 28mm at the front, 11mm at the rear). The main difference between the petrol powered Megane 225 and the diesel 175 is the lack of drilled discs on the diesel).
Safety is second to none with the Mégane Renault Sport dCi coming standrd wth dynamic electronic stability programme (ESP) as well as all the usual goodies. Airbags are aplent with dual front and dual curtain airbags plus front and rear side airbags.From the outside, you wouldn't be able to tell the diesel 175 from the petrol 225 (except for lack of a rear spoiler). The dCi 175 is only available in five-door.
Standard features include:
a leather trimmed interior,
leather trimmed steering wheel and gear knob,
aluminium pedals,
climate control air conditioning,
automatic xenon headlights,
six-stack in-dash CD player with satellite controls,
rain sensing wipers,
cruise control (with speed limiter),
electric windows and door mirrors and front and rear fog lights.
The Megane Renault Sport dCi 175 retails for $39,990 (Metallic paint + $800,) and is covered by a 3 year/100,000km warranty
You can find more info by clicking through to the 2008 Megane RenaultSport dCi 175.
2008 Megane RenaultSport dCi 175