Audi has officially launched its potent new TTS sports car in Australia in both Coupe and Roadster guise.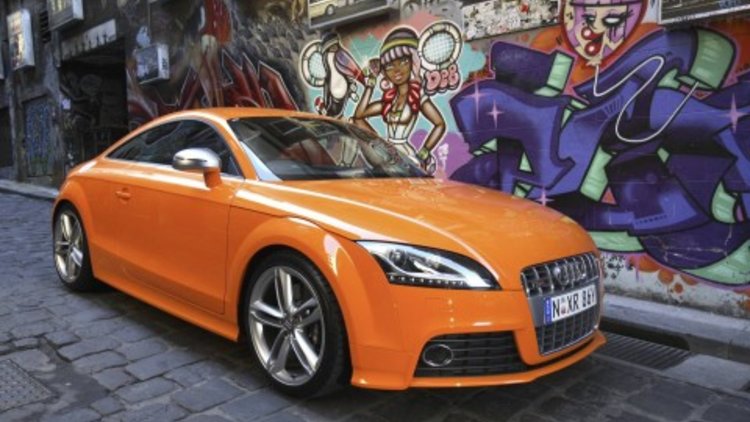 Acting as the flagship of the Audi TT range, the TTS boasts a powerful 2.0 TFSI engine which is a four-time "Engine of the Year" winner.
The turbocharged 2.0-litre unit delivers maximum power of 200kW and maximum torque of 350Nm between 2500 and 5000rpm.
"The new Audi TT is not only bigger and bolder, it is also lighter and more efficient – the Audi TT is a sportscar you can drive without regret."
Power is translated to the road through Audi's quattro permanent all-wheel drive system coupled with a magnetic ride shock absorber system to deliver crisp handling.
A high-tech 6-speed dual clutch S tronic transmission launches the TTS to 100km/h in just 5.2 seconds from a standing start - 0.2 seconds faster than the standard 6-speed manual.
Despite its brisk performance, average fuel consumption of the TFSI is just 8.0 litres/100 kilometres in the Coupe when partnered by the six-speed manual transmission, while the figure for the Roadster averages 8.2 l/100 km.
The S tronic dual-clutch transmission yields a further improvement, dropping down to 7.9l/100km and 8.0l/100km respectively.
To highlight its position as the top of the range model, the exterior of the TTS boasts unique 18-inch alloy wheels, bi-xenon headlights with LED daytime running lights.
Inside, new additions include Silk Nappa leather trimmed sports seats, a flat-bottomed 3-spoke leather sports multifunction steering wheel, unique cluster gauges and a Symphony sound system with 6-stack CD player and an auxiliary input.
The Roadster edition incorporates an electro-hydraulic drive for the soft top, a power-operated wind deflector, plus a load-through facility.
The Coupe on the other hand instead has a rear seat split-folding design, allowing luggage capacity to be increased from 290 to 700 litres.
Audi TT model range:
TT Coupe 2.0 TFSI 6-speed manual $68,900 rrp
TT Coupe 2.0 TFSI S tronic $72,900 rrp
TT Coupe 3.2 quattro S tronic $89,400 rrp
TTS Coupe 6-speed manual $92,900 rrp
TTS Coupe S tronic $96,500 rrp
TT Roadster 2.0 TFSI S tronic $77,900 rrp
TT Roadster 3.2 quattro S tronic $93,300 rrp
TTS Roadster 6-speed manual $97,100 rrp
TTS Roadster S tronic $100,700 rrp
Audi TTS Coupe Gallery
[gallery=374]
Audi TTS Roadster Gallery
2008 Audi TTS Coupe and Roadster