One of the first models to be produced as a result of Ferrari's in-house coach building programme has been spied lapping the Italian manufacturers Maranello test circuit.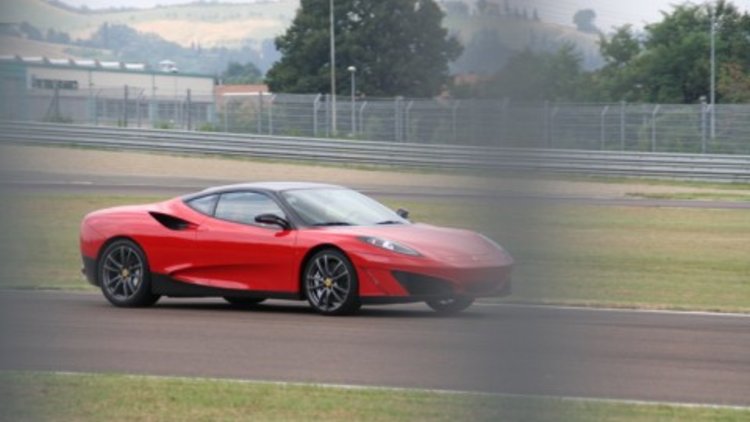 In partnership with designers such as Fioravanti, Pininfarina and Zagato, this program aims to create a series of one-off supercars based on current Ferrari models for ultra-rich clients.
When owning a standard Ferrari just isn't exclusive enough, elite customers can now choose to create a unique Ferrari-endorsed supercar based on the 612 Scaglietti, F430 or even the Enzo.
The design and construction of these bespoke supercars requires as much attention to detail and engineering as their production counterparts, with the price tag rising into the millions of dollars.
This particular model features extensive use of carbon-fibre panels extending to the roof, side skirts and rear fascia - ensuring it performs as well as it looks, taking a page from the design of the 430 Scuderia.
The rules of coachbuilding design are quite simple, so long as the hard points remain intact - such as the windshield position and crumple zone structures - the design possibilities are endless, so long as your pocket is deep enough.
In this case however, the design style resembles a far more hardcore version of the 430 Scuderia, retaining the same headlights as the F430 however replacing the tail lamps with single units borrowed from the 599 Fiorano GTB.
No details are known as yet on whether this level of customisation extends to the engine bay, however larger side air scoops over the rear wheel arches suggest at least that air flow to the high-revving V8 engine has been improved.
Previous examples to arise from this program include the extraordinary Enzo-based Pinnafarina P4/5 commissioned by James Glickenhaus.
Custom Ferrari F430 spied at Maranello