We suspect the first thing most would say is, why did it take so long? We've all seen the technology shown on numerous gadget shows and websites over the last 5 years, but finally, one manufacturer it actually putting it to use.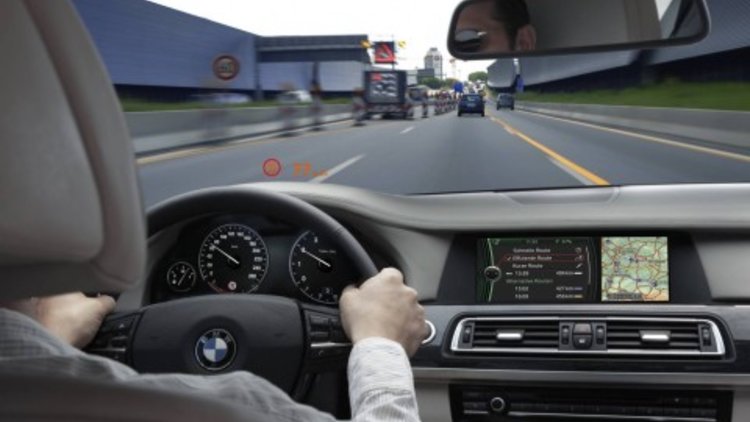 BMW's upcoming 7-series will have the ability to reads speed limit signposts and variable speed limit signs, informing the driver via the head-up display and the instrument cluster.
The idea is to stop the annoying "Did you know what the speed limit here is Sir" questions from angry police officers. The technology will be most useful on roads which may have several different speed zones, or variable speed limits depending on traffic flows.
"The new BMW Speed Limit Display will significantly reduce the risk of drivers exceeding the speed limit by mistake, especially on roads with multiple speed zones," says Tom Noble, General Manager Marketing, BMW Group Australia.
How does it work? A camera is mounted near the interior mirror looking outwards towards all the speed signs, capable of reading painted metal signs as well as dynamic digital displays.
Once the speed sign if read, the car then compares the results to the data saved in the navigation system. If the speed limits don't match, due to temporary conditions such as roadworks, the system will priority to the data recorded by the camera.
BMW is adamant to make it clear that whilst the technology will inform the driver of the correct speed limit, it is simply just that, an information system. The system will not force the driver to maintain the speed limit.
Surprisingly, arch rival Mercedes-Benz is yet to officially announce a similar concept. Perhaps, in 2009, the new BMW 7 Series will be the car setting future trends in the automotive sector.
The Beamer will be the first production car available with Speed Limit Display when it goes on sale in Europe by early next year.
BMW Australia will release more information on the system and its compatibility with Australian roads closer to the local arrival of the new BMW 7 Series next year.
Click through to read more about the 2009 BMW 7-series.
BMW Speed Limit Display a car that can read speed signs