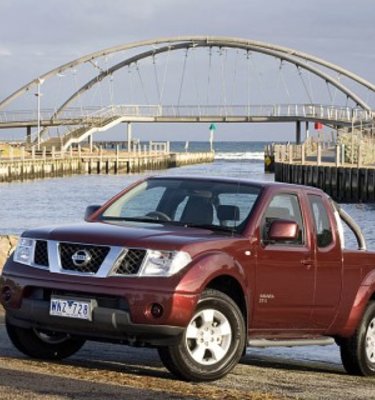 2008 Nissan Navara King-Cab Review
Nissan is now in a position to take the sales game to its major competitors in the strong selling light truck market, having added a single cab-chassis and a versatile King-Cab version of its strong selling Navara range.
-David Twomey
Since its launch back in 2005 the Spanish-built Navara Dual Cab has been the only weapon in Nissan's armoury in the strong light truck, or utility, market.
Now its been joined by the Single Cab-chassis and King-Cab variants, both made a lot closer to home in Thailand, and both benefiting, price-wise, from Australia's Free Trade Agreement with our Asian neighbour.
The utility market in Australia has been one of the sales strengths of our burgeoning vehicle market, with strong demand from tradesmen, industry and the mining sectors.
Despite essentially have only one model, it is available in 4x2 and 4x4 variants, the Nissan Navara Dual Cab has sold nearly 9000 units already this year and the 4x4 model is the second strongest selling utility in the market.
A trio of King Cab models is now available powered by a muscular 2.5-litre turbo-diesel engine delivering 126kW power and a superior 403Nm torque in 4x4 models.
Two transmissions are on offer, the standard six-speed manual and an optional 5-speed automatic. The six-speed manual has a 'long' overdrive top gear for better economy and quieter running.
At the same time Nissan is adding a Single Cab Chassis manual transmission model to the family that features a separate two-passenger bench seat and an even longer load bed for those who want the practicality of a tough, modern workhorse with the latest features.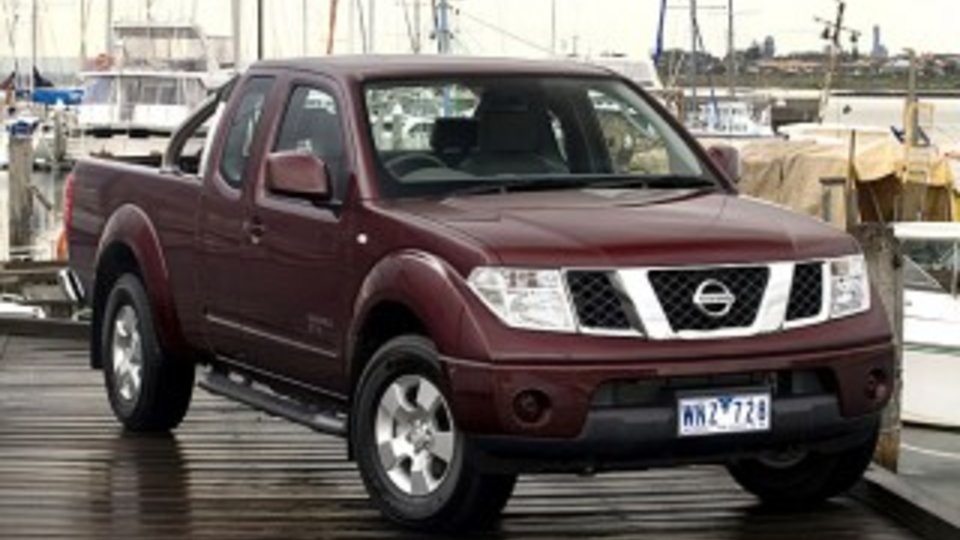 The Nissan Navara King Cab offers seating for four, thanks to a pair of fold-down rear seats which, when folded, allow more than enough room for luggage or tools behind the front seats.
The King Cab allows easy entry to the rear of the cab thanks to a rear-hinged door on either side that opens wide. With no B pillar to impede entry or egress, occupants will find cabin entry and egress comfortably easy. Safety is also a priority with headrests and 3-point seatbelts for all four passengers.
Thanks to the longer load bed, compared with the Navara Dual Cab, the new King Cab ST-X Pick-Up can fit 1855mm long loads into its rear tub.
Three King Cab models are available; the RX King Cab Chassis, which along with the premium specification ST-X King Cab Chassis, can be fitted with a Genuine Nissan aftermarket tray; and the sportiest ST-X King Cab Pick-Up which comes with its own tub and integrated tub liner, sports bar, rear chrome step bumper and remote fuel release.
"The new Navara King Cab is destined to play an important role in tightening Nissan's grip on the light commercial vehicle market," said Dan Thompson, CEO of Nissan Australia.
"We see the King Cab models entering a growing market segment, where the need to balance a large load with the ability to carry four in safety and comfort, if only occasionally, will be greatly appreciated by our customers.
"Many Navara customers have something big to tow, and with a 4x4 class-topping 403Nm torque and a 3000kg towing capacity (equalling class-best) across the range, that should be no problem."
We gave the Navara King Cab 4x4 a reasonably brief but fairly challenging drive across some forest tracks out of Canberra and the overall impression was one of considerable competence.
The vehicle, an automatic, which has a novel but quite useful side shift function between first and second gears, was able to cope with deep ruts, steep descents and some challenging climbs over rough and broke roads.
It had more than adequate power from the very torquey diesel engine and with the added advantage of being able to carry two occasional passengers in the rear, should prove an appealing option for many tradesman who want to be able to run the kids to a sports event on the weekend, or other less work-like demands.
Equally it will appeal to businesses where the option of being able to carry more than just the two regular passengers is a worthwhile option.
Nissan Navara King Cab Range:
RX King Cab Chassis $38,160
ST-X King Cab Chassis $41,160
ST-X King Cab Ute $42,660
Five-speed automatic $2250
Nissan Navara Single Cab
RX Single Cab Chassis $33,660
2008 Nissan Navara King-Cab Review