Suzuki Australia has enhanced its popular SX4 line-up with the addition of a new AWD model.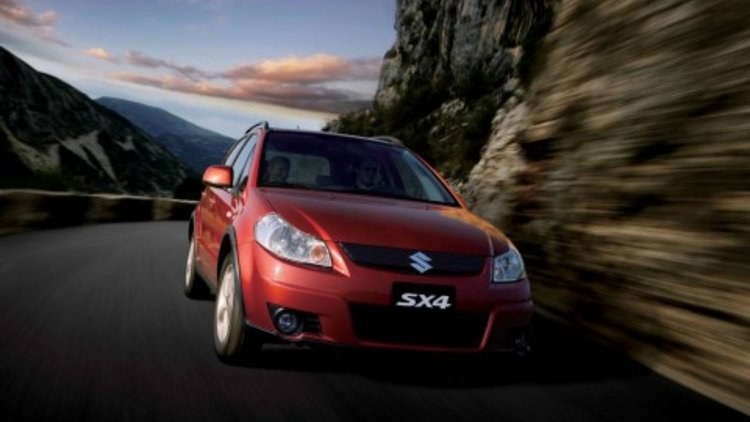 The all-paw variant will mirror its two-wheel drive siblings for specifications - with the new SX4 AWD and SX4 AWD 'S' now available.
Available exclusively as a hatchback, the SX4 AWD features a 107kW 2.0-litre petrol engine dual airbags, ABS anti-lock brakes with EBD, air conditioning and an MP3 compatible sound system with steering wheel mounted controls as standard.
"With a starting price of just $21,990, the addition of an entry level SX4 AWD will significantly strengthen the line-up and make all-wheel drive even more affordable to lifestyle hungry consumers," said Suzuki Australia General Manager Tony Devers.
Both models utilise Suzuki's i-AWD (intelligent All Wheel Drive) system which incorporates three switchable modes:
2WD – Only the front wheels provide the drive in this mode, which is the most economical setting.
4WD Auto – The standard mode for driving, almost all the torque is distributed to the front wheels. Torque going to the rear is automatically increased or decreased to match traction requirements.
4WD Lock – Lock mode provides ample torque to rear wheels from start up for effective escapes in low traction conditions such as sand, mud or snow. The system automatically switches over to, and remains in 4WD Auto at speeds over 60 km/h.
The system also incorporates an electronically controlled wet-type multi-plate clutch coupling which modulates the degree of magnetic clutch action to match traction needs.
Despite its seemingly sedate looks, an adaption of the SX4 AWD has gone on to great success at the WRC - which could also spawn a new hot variant from Suzuki.
Pricing
SX4 AWD 5-speed manual $21,990SX4 AWD 4-speed automatic $23,990SX4 AWD S 5-speed manual $24,990SX4 AWD S 4-speed automatic $26,990
The new SX4 AWD will go on sale on August 1.
2008 Suzuki SX4 AWD Hatch