Whereas most manufacturers build a sports car for the road, FortuneSport in the USA has created a race car and worked backwards.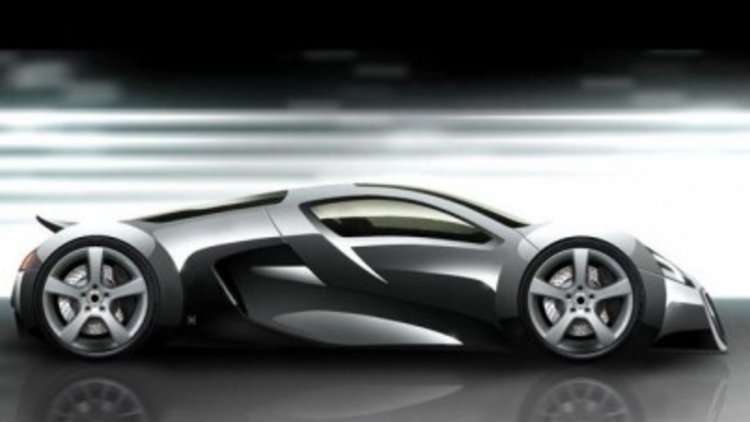 The new Rt.S aims to be the cheapest way to 100km/h in under 4 seconds - with a price tag of around $85,000.
It is powered by a 6.0-litre V8 engine which develops peak power of 270kW and 528Nm, which is about as much as your average SS Commodore.
However the Rt.s makes even the Lotus Elise look chubby, weighing in at just 820kg - for a fully enclosed sports car!
It will feature an aluminium semi-monocoque chassis with a mid-mounted V8 and pushrod suspension, utilising weight saving characteristics such as composite bodywork and race bucket seats integrated directly into the chassis.
"FortuneSport believes that the pleasure of driving is not in the electronics and sixteen speaker stereo systems, but in the driving itself. Especially given the green movement, the best way to engage the driver was to reduce vehicle mass."
Boasting a brake package which would not look out of place on a V8 Supercar, its BBS alloys wheels are wrapped in sticky 285/30 ZR-19 rear tyres for optimum grip levels.
The Rt.S is expected to sprint from 0 to 100km/h in just 3.7 seconds and onto a maximum velocity of 282km/h.
The low-slung coupe is just 4.1 metres long, and staggeringly just slightly over one metre tall - however FortuneSport insists clever layout will comfortably fit a 6-foot 4-inch passenger.
The Rt.S is scheduled for a launch in Late 2010 as a 2011 model, although disturbingly the brand also has a track-only version in development dubbed the Rt.R which will be launched later this year.
The Rt.R will boast a 380kW V8 engine and a kerb weight of just 750kg - however this will demand a slightly higher price tag - requiring a safety deposit of $200,000.
FortuneSport Rt.S boasts $85,000 in 3.7 seconds