What do you get when you cross an Italian supercar with your favourite pair of blue denim jeans? The answer: just one of millions of combinations available under Ferrari's new Tailor Made vehicle personalisation program.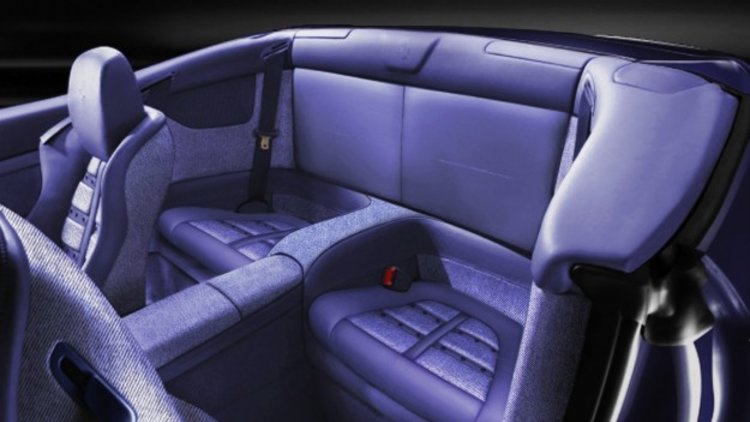 Guided by their own personal designer – who ensures each vehicle is unique and in line with the brand tradition – Ferrari buyers can now customise their new prancing horse with materials, colours, combinations and accessories never before seen in automobiles.
Ferrari says the Tailor Made program expands on the tradition from Maranello in the 1950s and 1960s when customers had enormous freedom in selecting their car's colours, materials and finishes.
There are three design 'collections' customers can build from, each one inspired by Ferrari's DNA: Classica, Inedita and Scuderia.
Classica draws on the styling cues of Ferrari's iconic GT cars of the past. Pastel colours dominate, while interior appointments include vintage leather, wool, cashmere, velvet, chrome elements and hand-detailed stitching.
Inedtia – which means 'unprecedented' in Italian – is the most experimental of the three, with bold leather, suit fabric, technical finishes and even denim among the enormous options palette. The denim Ferrari California (pictured) combines the Levis look with pale blue leather, dark blue carbon fibre, historic Blu Scozia livery and two-tone blue alloy wheels.
For those who simply want their Ferrari to look fast, the Scuderia theme draws on the brand's racing success. The final collection is a homage to the track, with options including carbon fibre, technical fabrics, Alcantara, chamois, Kevlar, rubberised leather, and plenty more.
Ferrari invites customers to Maranello to take part in the Tailor Made program to browse materials and options in a haute couture-style studio. A material scanner gives owners a preview of their personalised prancing horse before signing off on the final design.
[gallery columns="4" orderby="title"]
Ferrari Tailor Made program