Fiat has introduced two new 'Dynamic' versions of its family size Ritmo hatchback into the range featuring revised trim and equipment levels.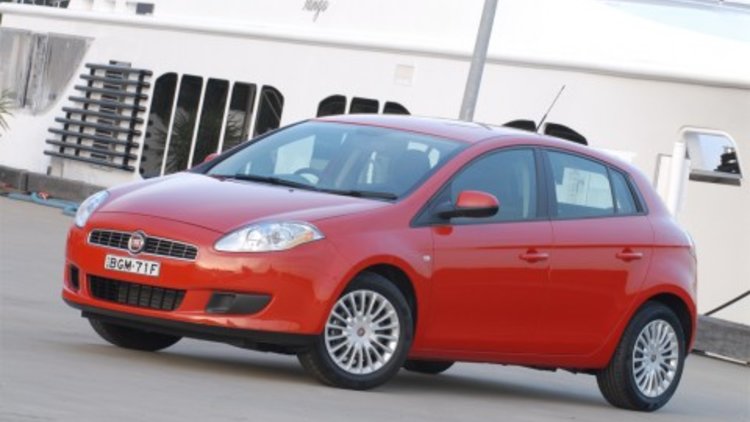 The Dynamic specification models offer a lower price point into the Fiat Ritmo range, joining the existing Sport and Emotion equipment packages already offered in Australia.
Insisting this is not a poverty pack option, standard equipment still includes air conditioning, digital audio system, remote central locking, cruise control, trip computer, front power windows, plus a carbon fibre effect and chrome trimmed interior.
Safety hasn't been compromised either, with ABS and six airbags as standard with Fiat's three year / 100,000km warranty which includes 24 hour roadside assistance.
The Ritmo range now opens at just $24,990 for the 1.4-litre Fire engine producing 66kW and 128Nm, with a combined fuel consumption figure of 6.7l/100 km.
Also, for the first time Fiat's 1.9 litre 88kW advanced Turbo Diesel engine falls under the $30,000 price point, offering exception fuel economy of just 4.3-litres per 100 km of fuel on the open road for $29,990.
In a recent study performed by the Australian Government's Green Vehicle Guide, the entire Fiat range rounded out the top five best performers across the market.
Top Performers, Australian Green Vehicle Guide
1. Toyota Prius
2. Fiat 500
3. Fiat Punto
4. Citroen C3
5. Fiat Ritmo
6. Honda Civic
7. Peugeot 207
8. Toyota Corolla
9. Mercedes-Benz A200
10. Mercedes-Benz B200
In Europe, Fiat also boasts the title of the lowest average carbon-dioxide emissions manufacturer across its entire range for the second year running.
Fiat Ritmo Dynamic eco-performance