Lotus Evora 2008 London Motorshow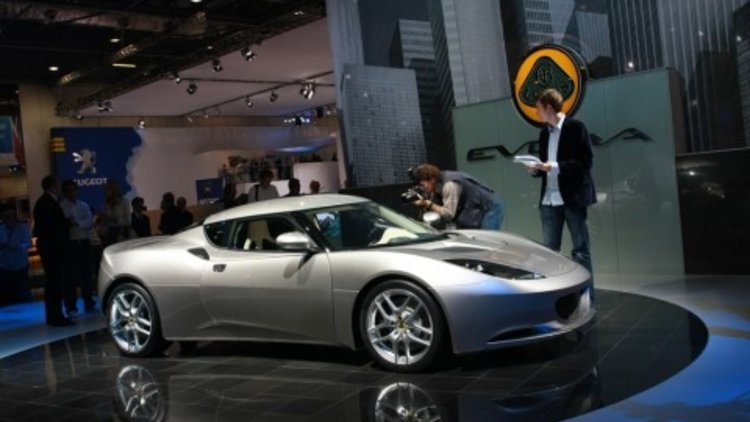 What was originally called the Lotus Eagle has been finally revealed as the Evora, the first new Lotus for some considerable time!
The Evora is suppose to be the most 'practical' car for Lotus. So practical in fact, that two males, well, American males according to Lotus, can compfortable fit inside the Evora.
The 2+2 coupe will launch first with a convertible in the works. The car will be powered by the all-too-familiar 3.5-litre V6 sourced from Toyota.
Of course, Lotus engineers have had their way with it and power is expected to rise considerably over the 200kW found in the Aurion.
As for weight, the car comes in at over 1300kg, which is relatively heavy for a Lotus but then again, this is a car that can fit to American adults.
Lotus plans to build at least 2,000 Evoras annually, and the car is expected to meet all safety and CO2 regulations worldwide.
The British company plans to build numerous other cars on the Evora platform.
CarAdvice will soon bring you the Lotus Elise and Exige reviews.
Click through to the next page for a comprehensive gallery.
[gallery=364]
Lotus Evora 2008 London Motorshow