Nissan has finally confirmed its Pulsar name will make a comeback some six years after it left showrooms.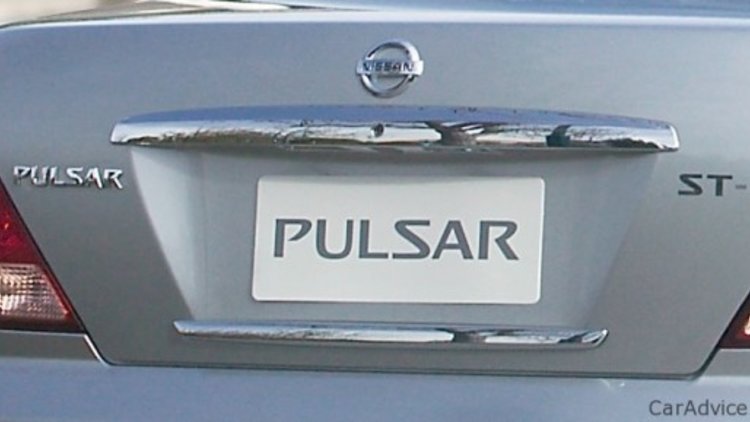 Although the company has been hinting at its comeback for quiet some time, the official decision was made last week with Nissan Australian confirming the Nissan Pulsar's return.
Nissan Australia's head of public relations, Jeff Fisher, told CarAdvice that the Pulsar name is still very much a known model in Australia, with some owners still holding on to last-generation Pulsars as their first car.
The new Nissan Pulsar will go on sale towards the second half of next year with the sedan body style expected first in Australia.
Exact specification and engine options are still unconfirmed but we do know that the new Pulsar will make use of Nissan's new XTRONIC CVT transmission, which promises much smoother acceleration and a broader gear ratio range than a 7-speed automatic.
The transmission is the world's first CVT with a sub planetary gear (which allows it to switch between low and high ranges, resulting in more response at low speeds and lower RPM at high speeds). The new CVT system should account for at least a 10% fuel saving compared to a conventional automatic transmission.
CarAdvice drove a Nissan vehicle equipped with a larger version of Nissan's new XTRONIC CVT at the company's GranDrive testing facility yesterday and we can report back that it's a huge improvement over conventional CVTs. Offering more aggressive take-off and lower RPMs at high speed.
In other Nissan related news, the next model year Nissan Dualis will be available with a diesel (as previously reported) as well as a round-view monitor on top-spec models.
Nissan expects to unveil the new Pathfinder early next year, which is expected to make use of a monocoque chassis and move away from the truck like feel of the current one. Nissan may also showcase its hybrid technology in the new Pathfinder range.
Nissan Pulsar return confirmed