Determined to be a leader in car audio and communication technology, Hyundai are again leading the way with the first car audio system to offer Bluetooth wireless music streaming capabilities.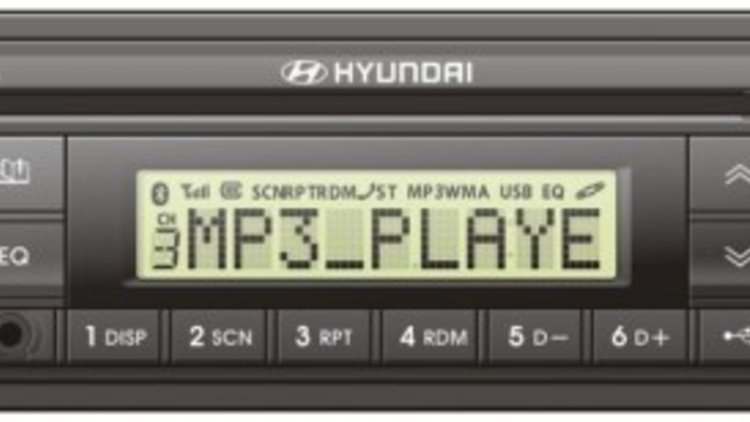 Having introduced such firsts as MP3 capability in all models by early 2004 then iPod, MP3 and USB memory stick connectivity with the i30 range this year, the big Korean throws down the gauntlet for others to play catch up.
As we spend more time in our cars and expect greater availability of mobile and wireless technology it's refreshing to see these features becoming not only commonplace in lower end cars but offered as standard.
Functioning in much the same way as hands free phone operation the system allows wireless streming of music from any compatible phone or music player - even your lap top. When the phone rings a built in microphone transmits the drivers voice whilst the stereo speakers are used to project the caller's voice, instead of having two separate systems, and an in-built phone book stores up to 78 names and numbers, each of which is displayed on screen when an incoming call is received.
Getz and Tucson will be first to receive the new head unit with other models adopting the technology shortly thereafter.
Hyundai in car technology takes the lead again