The RACV has also released its results for the lowest cost people-mover to own and operate, with the Kia Carnival solidifying its premier performance for the third year running.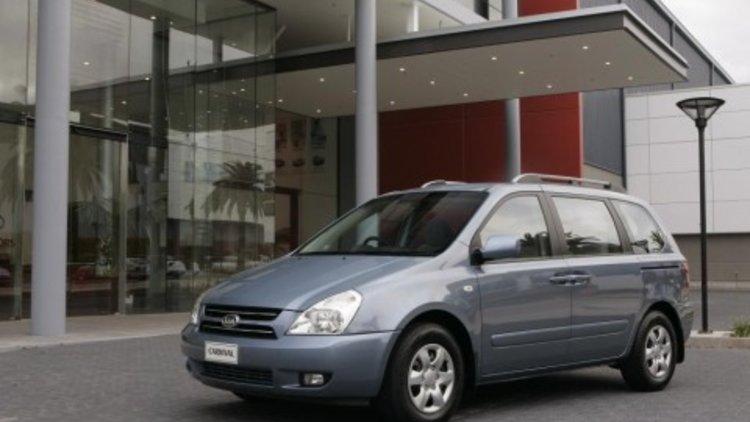 The cost survey showed that the Korean designed Carnival cost an average of $229.90 per week over five years to run, almost $10 per week less than a Honda Odyssey and almost $16 per week less than a 2WD Ford Territory TX.
The second most popular people-mover on the market - the Toyota Tarago GLi, costs an enormous $283.18 per week to run according to the survey - that's over $53 more per week than the Carnival, and ranks a very close second behind the Kluger as the costliest vehicle to run.
"Kia Carnival's low running costs and overall affordability have been clearly recognised by people-mover buyers across the country," said Bill Gillespie, Director of Sales and Marketing at Kia Motors Australia. "Since 2004, Australian buyers have voted with their hard-earned dollars to make the Carnival range Australia's most popular people mover."
The exact model on test was the Kia Carnival EX with a 136kW 2.7-litre V6 with a 4-speed tiptronic-style automatic transmission.
The survey calculations were based on a five-year / 75,000km ownership period and took into account standing costs that include depreciation, loan interest costs, registration, licensing, insurance and RACV membership. It also considered operating costs such as fuel, tyres and servicing.
Kia Carnival most affordable people-mover