Last week we brought you spy photos of the hybrid version of the new BMW X6, and now we caught what is believed to be the M version of the newest entry in the BMW lineup.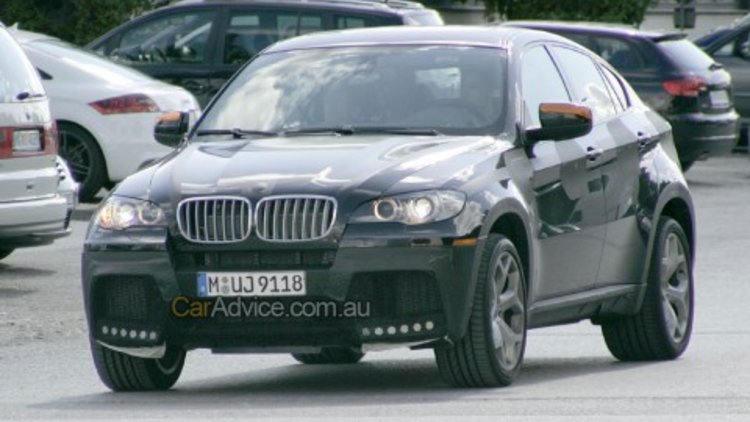 Although BMW still won't confirm the M version of the X6, the side vents and dual exhaust on each side give away the true identity of this not-so-mild-mannered X6.
Built to compete with Porsche's Cayenne Turbo S, Mercedes ML63 AMG and other high-performance crossovers – the X6 M may very well be in a class of it's own.
Rumours have it the X6M will be powered by the M5's 5.0-litre V10 with 373kW and 520Nm of torque. We're expecting BMW to make an official announcement about the X6 M before the end of the year.
Click through to read our BMW X6 review.