Mazda has released the first official renderings of its latest concept to join the growing Nagare range.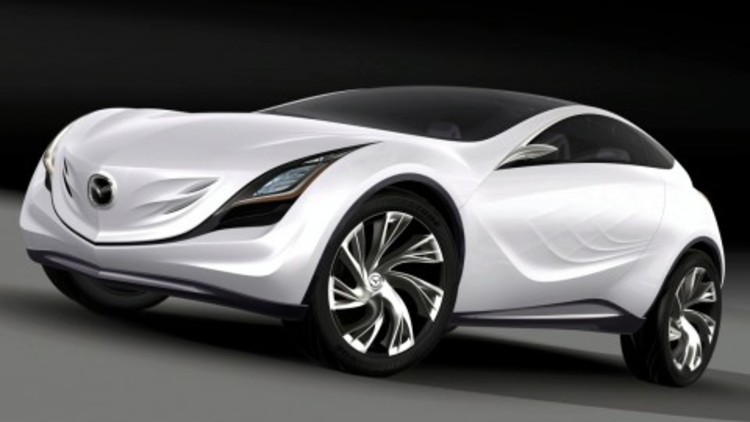 Dubbed the Kazamai, our first glimpse came almost exactly a month ago in the form of the "Swirling Crosswinds" concept design sketches - its English translation.
Its deceptively hatchback proportions belie its true crossover SUV roots, possibly hinting at a new model to fall below the CX-7 in the coming years to compete with the likes of the Rav4.
Naturally in concept form the Kazamai boasts outrageous 22-inch wheels and the spectacular rakish form inherited from the Nagare philosophy.
You won't find any pseudo-hybrid empty promises here, the concept features a next-generation direct injection engine and a newly-developed transmission sending power to all four wheels - however fuel consumption and emissions naturally remain as a priority.
The Kazamai concept will make its first public debut in the flesh at the Moscow International Automobile Salon (MIAS), August 26.
Mazda unveils Kazamai Concept