Our Photographers caught Volkswagen's upcoming pickup in America yesterday – following several conflicting reports about the car's future. The most important being that VW won't be selling the truck in Europe (or Australia).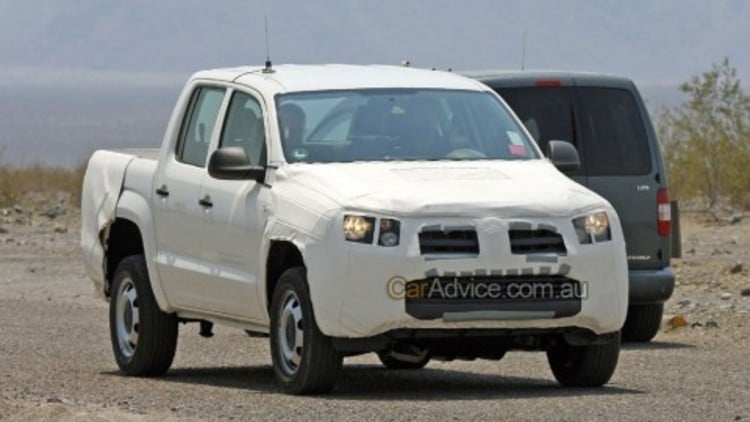 The original plan was to build the car for Europe and other markets in Hannover, Germany, but according to VW, the increasing cost of petrol has meant the overall conditions for such a pick-up has "radically changed.
Having invested over 223 million euros ($366 million) in the VW plant in Pacheco, Argentina, the company plans to build at least 90,000 units annually for South American and Latin America markets.
Sources inside VW USA have said that dealers were unhappy with the materials and market segment the Robust would be in – as it's 'far below' what regular VW buyers expect.
The name "Robust" has also been confirmed as nothing more than a working codename which may change before the truck reaches dealerships.
Volkswagen Robust still testing in USA