Honda is becoming slightly obsessive when it comes to improving fuel efficiency and cutting carbon emissions in its new cars, taking a pain-staking approach to weight reduction where every gram counts.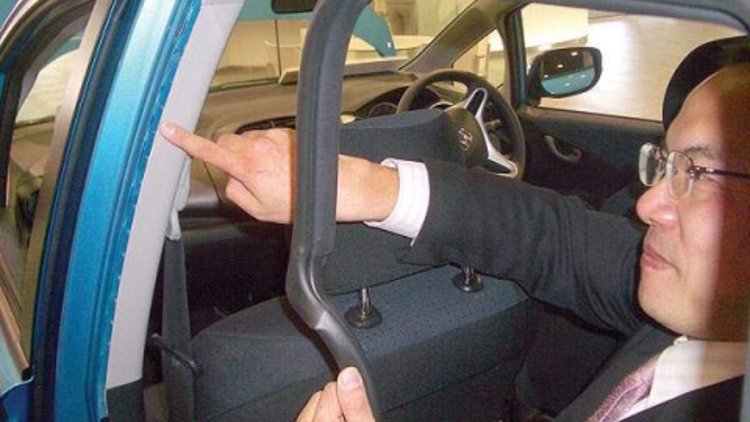 Kohei Hitomi, chief engineer of Honda's redesigned Jazz, took apart a demonstration model to reveal where the excess steel in spot welded seams had been shaved off.
But it's not just Honda who is putting itself on a diet, with Nissan, Toyota and Mazda all setting weight reduction as a priority for all new models in the pursuit of economy.
Nissan has set the benchmark, aiming to make its entire fleet at least 15 percent lighter on average by 2015 while Toyota is aiming for a 10 percent weight loss in its mid-sized cars by 2010. Finally, Mazda aims to trim 100kg from new vehicles starting in 2011.
"Generation by generation, we usually have to add more weight because of new safety regulations or emissions matters," says Nissan's Mitsuhiko Yamashita, head of Nissan r&d. "But our philosophy is not to increase vehicle weight. That's why I'm proposing the 15 percent reduction."
Now obviously whilst shaving grams off here and there is thoughtful, it will certainly take more than this to achieve each company's goals.
To generalise the process, the Japanese carmakers will focus on three key areas: using lightweight materials, developing more efficient engineering and design methods and finally decreasing the overall size of vehicles.
"Unless you really reduce weight, you will never be able to reduce auto emissions. We therefore intend to bend over backward to achieve this," Toyota R&D chief Masatami Takimoto says.
The Prius is getting special attention from Toyota, with the next generation featuring a motor one-sixth as heavy as the first generations and a battery only half as heavy.
Cost is the obvious constraint, with materials such as aluminium, magnesium and carbon fibre costing far more than steel, however spiralling steel costs are whittling away the metal's price advantage - as seen with the Tata Nano.
The Japanese diet has already begun, with phrases like hybrid and power-to-weight ratio overtaking traditional performance adjectives like horsepower and torque for cars like the Honda CR-Z, Nissan FF Coupe and Toyobaru.
Japan's long-term diet plans